BlackBerry Tag promises NFC sharing in BB7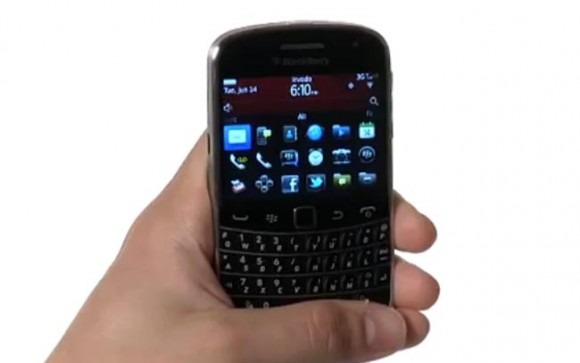 Never fear, Blackberry Tag isn't another fail-laced tablet or other device coming from RIM. Tag is a new tech that users of Blackberry smartphones will be able to use to trade and share data with other Blackberry users. Tag will be coming in BB7 and is the name of the NFC sharing tech RIM has been working on. It's worth noting that Tag is subject to network certifications. That would mean a chance that Tag is on some networks and not others.
Tag will allow the Blackberry user to share all sorts of information by tapping their Blackberry and others together. The information that can be shared includes contact information, documents, URLs, photos, multimedia and other content. Tag will also allow the instant addition of one users contact information to the others list.
Tag uses NFC tech that is already in some new devices like the Bold 9900/9930 and Curve 9350/9360/9370. The APIs to use Tag will be left open to devs so that they can make use of the tech in apps.
"BlackBerry Tag is an exciting and innovative feature that makes sharing contact information and multimedia content effortless and seamless," said Jim Balsillie, Co-CEO at Research In Motion. "BlackBerry Tag opens a new dimension to the BlackBerry platform that is powerful, simple and intuitive and we think it will be welcomed by both users and developers."