Blackberry Storm 2 available at Verizon now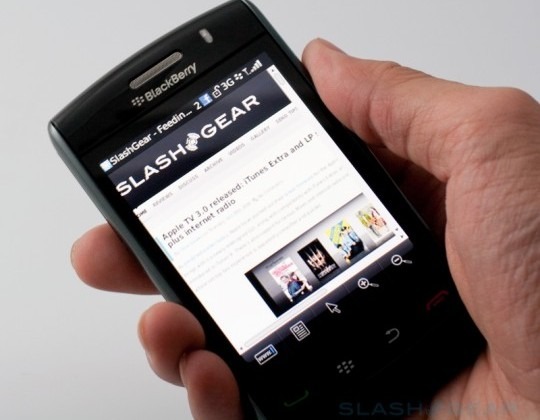 In case you missed it last week, the Storm 2 from Blackberry hit the Verizon network officially on Friday. We also reviewed the Storm 2 at the end of October and found it to be a device worthy of being on your touchscreen shortlist.
Verizon customers can now get the Storm 2 for $179.99 after a $100 mail-in rebate. In case you somehow missed the hoards of posts with the specifications for the device, I'll run the main items down for you here.
The handset has a touchscreen measuring 3.25-inches with a 480 x 360 resolution using capacitive technology. The handset supports 3G and operates on the EVDO Rev A network. It runs the Blackberry OS 5.0 and has a 3.2MP camera with autofocus and image stabilization. The battery is a removable 1400mAhr unit good for 5.5 hours of talk and 11.2 hours of standby.