BlackBerry Priv pre-registration confirms a few details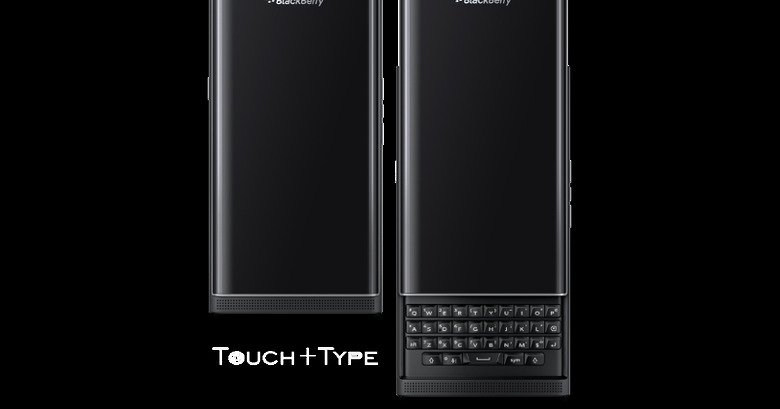 The BlackBerry Priv might just be around the corner if the company already has a pre-registration system ready, although the exact date is still unknown. Together with the pre-registration page, however, BlackBerry is also giving a few clues about the Android smartphone's features. Some we've already heard about and are confirming this time around. Some are a bit completely new to our ears. Suffice to say, BlackBerry is building up the hype bit by bit for what could be the most interesting Android smartphone this time of the year.
We've seen some early hands-on and leaked photos that alluded to the fact that the BlackBerry Priv will have access to Google Play services and apps. Now BlackBerry is making that official. In the past, BlackBerry 10 OS used Amazon's Appstore to let users install Android apps. But since the Priv is a full-fledged Android smartphones, it makes more sense to have Google Play Store there instead.
BlackBerry also mentions that the size of the screen is 5.4 inches, though it doesn't reveal the resolution. The Priv will also bast of a 3,140 mAh battery, which is quite large for a smartphone of that size. Not that anyone would be complaining about it.
Interestingly, there is also mention of a Schneider-Kreuznach certified camera. The company is well-known for its camera lenses, some of which have ended up in several products from Kodak as well as Samsung. Of course, that doesn't really confirm nor deny which camera sensor will be used on the smartphone, whether it will be the previous 18 megapixel camera that performed poorly under low-light or the rumored Sony IMX230.
The BlackBerry Priv is also expected to sport a Qualcomm Snapdragon 808, 3 GB of RAM, and 32 GB of expandable storage among other things.
SOURCE: BlackBerry