BlackBerry Priv doing well, says tight-lipped CEO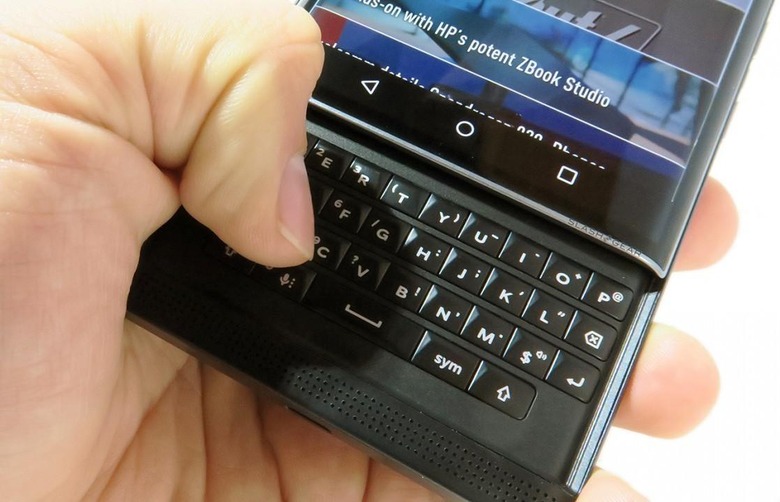 Given the mostly positive reception the BlackBerry Priv garnered during its first days in the market, you'd think it would be doing well. Given how CEO John Chen is speaking highly of numbers, that might indeed be the case. But Chen is also being enigmatic and purposely vague about the status of the Priv smartphone as well as its direct impact on the company's financials, leaving many still wondering if the Priv has really become the company's savior or if it is more of a bright but short-lived star.
Like any other company, BlackBerry is revealing some of the good, juicy parts while leaving the rest to the imagination. So far, it has been announced that the company made $548 million in the financial quarter that ended November 28. That's said to be 11.8% more than its revenues last month and the second time in a row it actually reported an increase.
As for the Priv itself and its role in that rise, CEO Chen is interestingly being coy. He did hint that in the first 30 days of its sale, the BlackBerry Priv did quite well. He also let out that 700,000 units have been sold around that time. Considering how not so cheap these phones are, that's quite a substantial number. But then again, that figure actually falls a few hundred thousand short of estimates made by analysts and even sold less devices now than it did the quarter before.
Given those considerations and Chen's less than enthusiastic portrayal of the BlackBerry Priv, it may seem that the smartphone isn't the hyped turning point that the company might have been banking on. While doing moderately well is a still a positive note for a company who has been marked as being in the red for quite some time, it might not be enough to pull it out of the dumps once and for all.
VIA: Modern Readers