BlackBerry pomises monthly security updates for Priv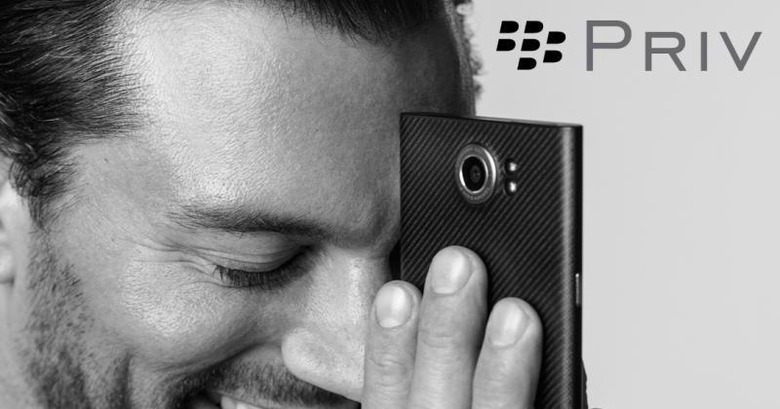 The recent spate of Android vulnerabilities, especially the Stagefright security hole, has left Google and many OEMs rethinking their update strategy. While Google confidently announced a regular monthly cycle for vanilla Android and its own Nexus devices, other manufacturers couldn't make the same commitment. Considering how BlackBerry's upcoming Priv smartphone revolves around the concepts of privacy and, therefore, security, it is only reasonable to expect the company to promise quick responses to such security issues, both on a monthly schedule and as needed.
So yes, BlackBerry is promising that it will have security updates released every month for the BlackBerry Priv. To be clear, these are security updates only and doesn't include new features. The former is relatively easier to release than the latter, as they have less potential for breaking everything else that already works. BlackBerry plans to release these updates in that sweet time between Google's release of its monthly security bulletin and public disclosure of the vulnerability a month later.
There are, however, some bugs that are just too frightening not to squash immediately. Like Stagefright, these sometimes can't wait for the monthly cadence. For this (hopefully) relatively rare situations, BlackBerry plans to issue "hotfix" updates that will immediately be rolled out to owners of the Priv. These are usually smaller and more limited in scope and has even less chance of breaking things, so BlackBerry is confident it could just sling the fix ASAP.
A few caveats to this otherwise tasty promise. This only applies to the BlackBerry Priv, which isn't that shocking since it is BlackBerry's first fully Android smartphone. All its other devices are under its direct control and doesn't require such a commitment. It also only applies to Privs bought from BlackBerry directly and from some resellers, like carriers and authorized dealers. That last part bears noting, as only those resellers who agree to somewhat unorthodox plan qualify to be part of the program. This practically means that those carriers and dealers agree to expedite such updates to ensure that they are released in a monthly cycle.
Interestingly, the hotfixes will be pushed by BlackBerry itself. The company admits that it actually has the capability to push those relatively small updates directly to customers, bypassing carriers and dealers. Again, these are more exceptions rather than the rule, and BlackBerry would rather err on the side of patching things up than getting delayed by processes.
SOURCE: BlackBerry