BlackBerry PlayBook Teardown Time!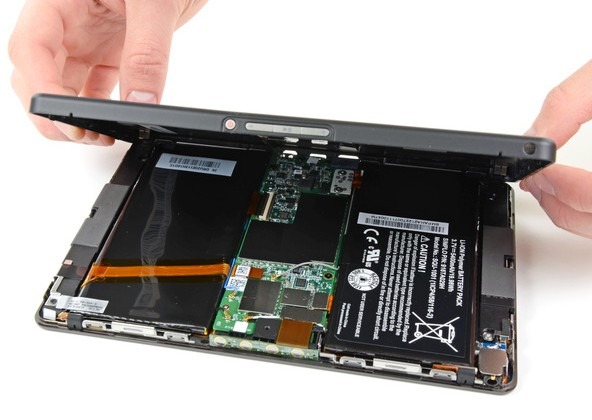 Are you picking up a BlackBerry PlayBook today? The long overdue tablet has finally arrived and not only has it already gotten our full hands-on review, it's also getting the teardown treatment from the folks at iFixit. So, find out what we have to say about RIM's first tablet and then take a glance at its beautifully photographed innards following the cut.
And to refresh your memories, the BlackBerry PlayBook is a 7-inch tablet featuring a WSVGA LCD touchscreen of 1024x600 resolution with a 1GHz dual-core processor, 5-megapixel back camera, 3-megapixel front camera, 1080p HDMI video output, WiFi, and Bluetooth 2.1. For the full specs, you can venture back to our BlackBerry PlayBook review, if you haven't already.
If instead, you'd just rather see for yourself what's inside, below are a few more images. To get the full play-by-play so that you can potentially teardown your own BlackBerry PlayBook go here. But remember the 16GB version costs $499, the 32GB version costs $599, and the 64GB version costs $699.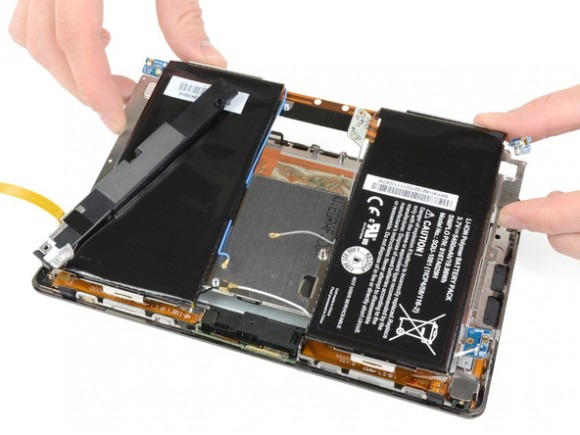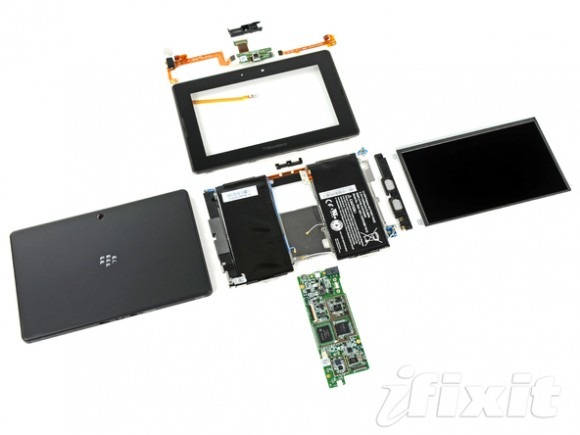 [via iFixit]