BlackBerry PlayBook OS 2.0 launch next month, Android apps due February 6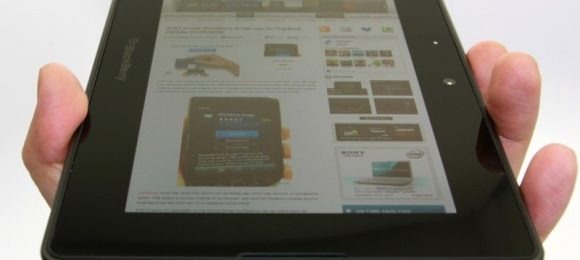 The long overdue BlackBerry PlayBook OS 2.0 update may finally be arriving in February, if RIM follows through on its latest promise. According to a post today by RIM's Developer Relations team, the update will be available next month, packing the BlackBerry Runtime for Android Apps feature that allows Android apps to run on the PlayBook tablet.
The BlackBerry Runtime for Android Apps is perhaps the most anticipated feature of the update other than native email, contacts, and calendar support. To ensure that the update launches with PlayBook-ready Android apps in the BlackBerry App World storefront, RIM is setting a deadline of February 6 for developers to submit their Android apps.
RIM has posted a set of guidelines for submitting apps, which include removing the word "Android" from all parts of the app, removing all links to Android Market, selecting BlackBerry PlayBook OS 2.0 as the minimum platform requirement, and ensuring that the app is code signed.
The BlackBerry Plug-in for ADT, BlackBerry Packager for Android apps, and the BlackBerry SDK for Android apps can be used to port apps, which RIM promises is an easy process. Developers are welcome to submit apps after the update launch, but to ensure its presence on launch day, the deadline is February 6.