BlackBerry PlayBook Mini Keyboard gets official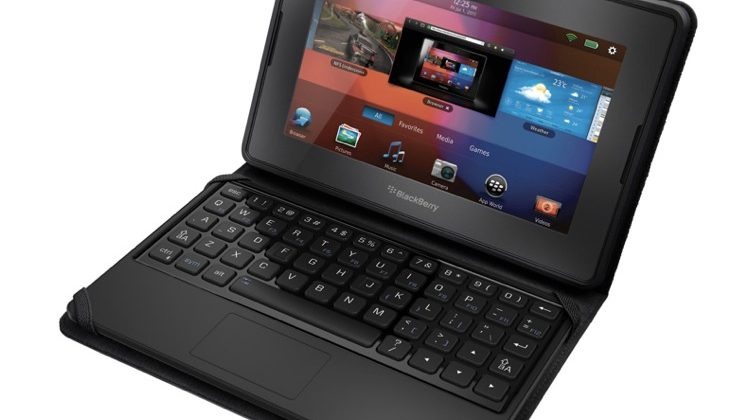 Frustration with text-entry on the BlackBerry PlayBook probably hasn't been the main cause of the tablet's commercial shortcomings, but it's the challenge RIM has taken on with its new BlackBerry Mini Keyboard. Hooking up via an encrypted Bluetooth connection, the Mini Keyboard also has a touchpad for navigating PlayBook OS 2.0 without reaching up to the touchscreen.
The case also serves to prop the PlayBook up to a more usable angle while you're typing, handy for both text entry as well as watching video playback. The rechargeable battery is said to last for up to thirty days on a single charge – rejuicing via microUSB – and PlayBook OS 2.0 is sensible enough to permanently hide the onscreen keyboard while you're using the physical accessory so as to maximize visible screen space.
As well as regular taps, the touchpad can handle some basic gestures familiar from notebooks, including two-finger taps for right-click and two-finger up/down swipes for vertical scrolling.
The BlackBerry Mini Keyboard is available for pre-order now, priced at $119.99. It's expected to begin shipping March 23.