BlackBerry PlayBook being Released in 16 Markets over the next 30 Days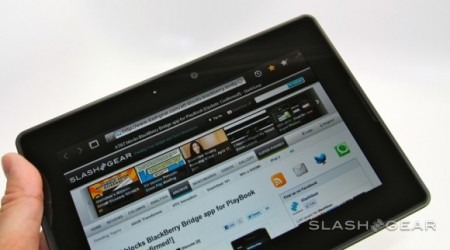 In a press release this morning, RIM (Research In Motion) announced it will be releasing the PlayBook to 16 new markets. Some of those markets include the UK, Columbia, Italy, and Spain. The full list of countries can be seen on the press release. Up until now, the PlayBook has been limited to sales in North America, and after getting roasted by reviewers we are a little surprised to see the international release so soon.
Originally marketed to compete with the iPad, the PlayBook will now have to battle some Android tablets like the Galaxy Tab and The ASUS Transformer. The iPad is no longer the only kid on the block, and the new competition comes packing some serious heat. Most tablets are not as vulnerable as the PlayBook because they come with their own email, contacts, calendar, etc. In order to use those missing features on a PlayBook, it must first be tethered to a BlackBerry phone.
We aren't saying the PlayBook should not be released. There are just a few things that should be fixed first. We would like to see a press release that reads: "PlayBook gets OS update to fix missing features." The PlayBook can do some things well. It has a brilliant display, and can surf the web crazy fast. The interface is intuitive and the latest OS version fixed some ongoing issues like not being able to charge the battery if the device is powered off. An estimated 3 million PlayBooks will be sold in the first year, but only time will tell how accurate that forecast really is.
Press Release:
Waterloo, ON – Research In Motion (RIM) (NASDAQ: RIMM; TSX: RIM) today announced plans to launch the BlackBerry® PlayBook™ tablet in an additional 16 markets around the world over the next 30 days.

The BlackBerry PlayBook is scheduled to launch in:

UK

Netherlands

Kingdom of Saudi Arabia

Hong Kong

Australia

Venezuela

Spain

Germany

UAE

Singapore

Mexico

France

Italy

India

Indonesia

Colombia

The BlackBerry PlayBook is the world's first professional-grade tablet, delivering industry leading performance, uncompromised web browsing, true multitasking, HD multimedia, advanced security features, out-of-the-box enterprise support and a robust development environment.