BlackBerry PlayBook Android app support coming in 2H 2011 tip insiders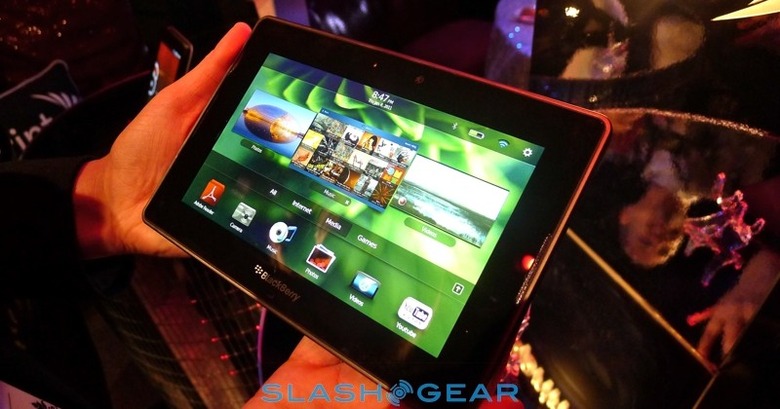 Speculation last month that RIM would adopt an Android app-compatible VM for its BlackBerry PlayBook looks increasingly based on some truth, with a new leak suggesting that the company has been internally developing a system that would allow Android software ro run on the QNX slate. According to Bloomberg's sources, RIM expects to have the system ready in the second half of 2011.
The tipsters claim that, while RIM considered adopting the same Dalvik VM as Android uses, Google's ongoing litigation with Oracle left them wary of potential legal repercussions. Instead, the Canadian company first looked to third party apps, and then assigned the problem to its own software engineers.
The exact nature of the system is unclear, as is the extent of Google's involvement, but for potential PlayBook customers the prospect of having access to Android's many thousand apps could be a significant draw to the tablet. RIM expects the PlayBook to launch in Q1 in the US.