BlackBerry Pearl 3G and Bold 9650 leak ahead of WES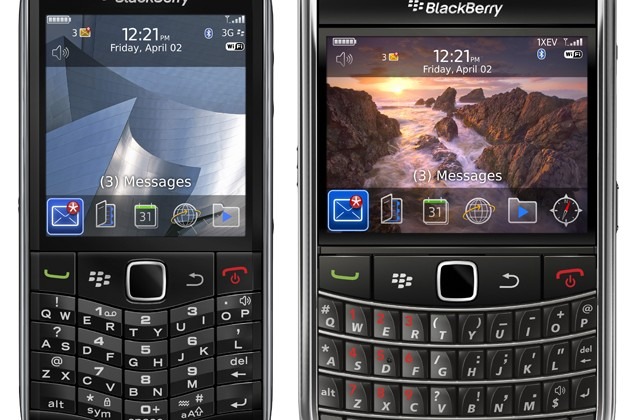 RIM's WES conference kicks off this morning, and details of the company's two new devices have emerged prior to the official keynote.  The BlackBerry Pearl 3G and BlackBerry Bold 9650 each have QWERTY keyboards – a SureType 'board on the Pearl 3G and a regular 'board on the 9650 – while connectivity includes triband 3G UMTS on the Pearl 3G and either quadband 3G UMTS or EVDO Rev.A on the Bold 9650.
Each gets a 3.2-megapixel camera, GPS and WiFi (b/g/n on the Pearl 3G, just b/g on the Bold 9650), along with an optical trackpad.  As for carriers, RIM apparently told The Street that the BlackBerry Pearl 3G would arrive in Canada on Bell, Telus and Rogers, while the BlackBerry Bold 9650 would hit the US in May 2010 on Sprint.  No US carrier information on the Pearl 3G, however, nor specifics as to release dates.
There's still no sign of either handset on RIM's site, and we're guessing they'd have rather no word of the two new smartphones emerged until later on in the day.