BlackBerry Passport with Android Lollipop shows up in video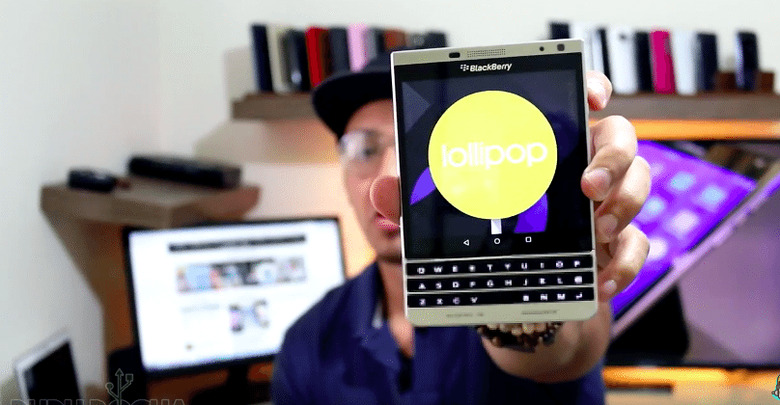 We've known for a while now that BlackBerry is looking to add Android to its own hardware, and in recent times we've seen the slider codenamed Venice which is purported to be the first BlackBerry phone running Google's OS. Now a new video has surfaced showing the BlackBerry Passport Silver Edition running Android Lollipop, hinting that we might be seeing Android versions of BlackBerry's existing models.
The phone has been shown off on video by Brazilian YouTube user Dudu Rocha Tec., who discussed the phone in what is perhaps the most excited demonstration of a leaked device ever. You'll need to skip to about the four-minute part to see the actual phone, as everything before that is a lot of energetic monologuing.
The ability to scroll through the display by swiping the keyboard is maintained in this Android version, which looks to be running an ordinary version of Lollipop, though little BlackBerry-isms are noticeable here and there (that little red notification star lives on).
There's the Google Play Store and the apps you'd expect to see on an Android phone, as well as BlackBerry Messenger. Whether BlackBerry Hub will be a thing on the Android BB phones isn't clear, though it would be surprising if BlackBerry decided to do away with it. In the case of this video, there's no Hub to be seen.
SOURCE: Pocket-Lint