BlackBerry OS 6 gets video preview [Video]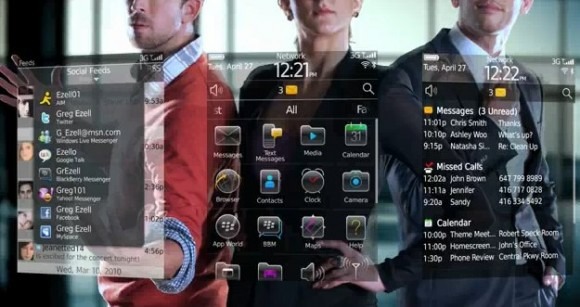 We knew BlackBerry OS 6 was coming in Q3 2010, but now we have a much better idea of what it will look like.  Over at WES 2010 RIM are still midway through their keynote, but they've already pushed out a video demo of the new UI.
Video demo after the cut
It's still unmistakably "BlackBerry", of course, but polished up quite nicely.  The video shows the touchscreen-version of the OS – there'll be a second version for devices with hardware keyboards – and leans heavily toward the more social, multimedia functionality of the handsets.  That includes Twitter support and media playback.