BlackBerry Onyx Breaks Cover: 3G For AT&T?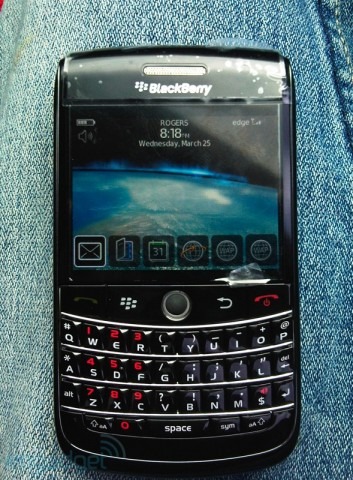 Live images of an upcoming BlackBerry smartphone have leaked, believed to be the BlackBerry Onyx first tipped back in April.  Full specifications for the handset are unknown, but it's believed to be a 3G device which will slot into AT&T's line-up. 
Going by the previously-leaked specifications, the Onyx is expected to have a 480 x 360 resolution display, GPS, WiFi and a camera, though no UMA support.  However a T-Mobile UMA version, codenamed Driftwood and with otherwise similar specifications, is believed to be in the works also.
What remains to be seen is a release date, or even confirmation that the handsets are definitely headed to market.  It's not unusual for projects to be canned even when prototypes have been fabricated, so there's still plenty of time for RIM to decide the Onyx isn't worth following up.