BlackBerry Messenger gets voice chat feature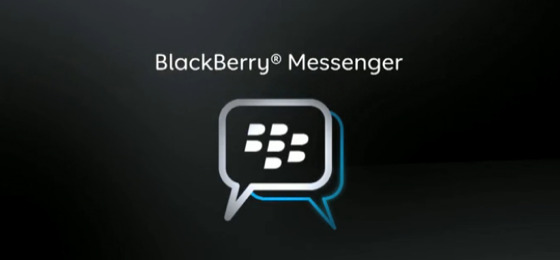 BlackBerry Messenger, more commonly referred to as BBM, just got a whole lot more interactive, with RIM adding a new voice chat feature to the application. Called BBM Voice, this new feature is available in BBM version 7. Users can make voice calls to other BBM users for free via a wireless Internet connection.
BBM Voice allows users to talk and text at the same time, and to simply voice chat without texting if desired. A voice chat can be initiated directly without the need to text first. The feature is presently available as a Beta, and requires BlackBerry OS 6 or higher; plans are in place to eventually push the feature out to BB smartphones running version 5.
A "visual indicator" is provided for indicating when one of the user's contacts are available to take a voice chat. The new feature is compatible with standard BlackBerry voice accessories, such as a Bluetooth headset, a perhaps necessary item if you plan to talk and text at the same time. Users can chat via BBM Voice using the speakerphone, making it, for all intents and purposes, no different than placing an ordinary call.
Vice President of BBM and Social Communities at RIM T.A. McCann offered this statement. "The new BBM Voice feature is for when you're travelling and you want to call home without worrying about phone charges. It's for when you have news you can't wait to share, for quickly explaining complicated details, and collaborating with colleagues. Whenever your ideas are too big for text, there's BBM Voice."