BlackBerry Krypton leaks as TCL prepares all-touch Android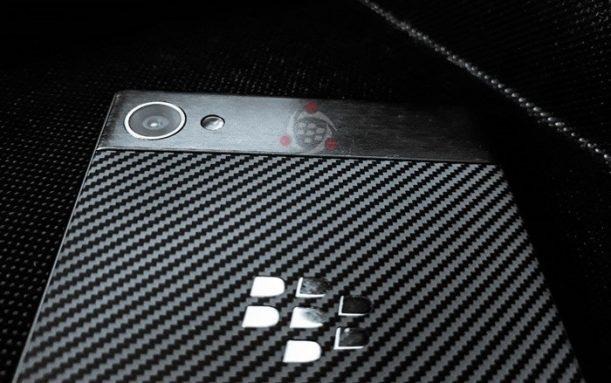 BlackBerry's resurgence at the hands of TCL continues, and though the KEYone has given physical keyboard fans something to tap at, there's also a full-touch device in the works. That's the phone currently known as the BlackBerry Krypton, though so far we've had little in the way of leaks or whispers about what it might look like. Still, that's changed with a sneaky pre-announcement photo that has emerged this week.
The photo was shared on BBM Channels, Crackberry reports, with the leaker suggesting that this could well be the new Krypton. If that sounds vague to you then you're not alone, and the minimal revelations the image makes is also notable.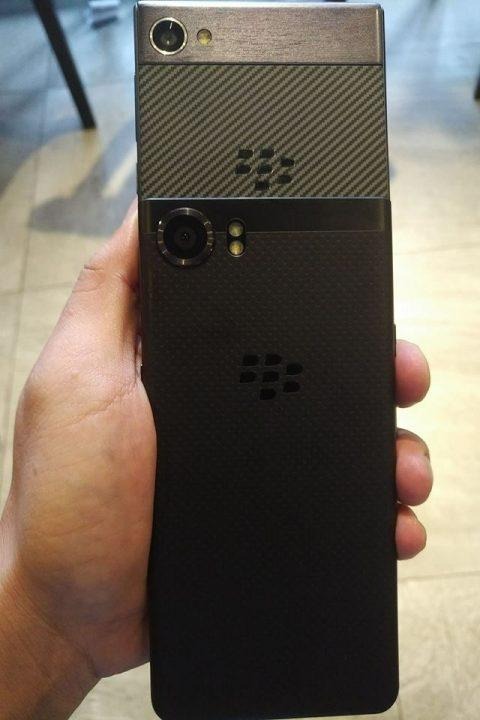 Still, "beggars can't be choosers" as the old saying goes. From what we can tell, BlackBerry is returning to the carbon-fiber finish we've seen from the company before, combining it with brushed metal trim. Unlike the black KEYone in the photo above – the handset in front, covering most of the purported Krypton – it has a single LED flash, while the ring around the camera has been slimmed down and now looks to be flush with the rear panel of the phone.
So far TCL has played the BlackBerry Krypton specs close to its collective chest. What's expected is a similar setup to that of the KEYone, with either Qualcomm's Snapdragon 625 or 626 processor inside, paired with 4GB of RAM. Assuming that's true, it's likely for the same reason TCL opted for a 600-series Snapdragon in the KEYone, with the company figuring that BlackBerry owners would rather have a device that runs considerably longer on a single charge than the very fastest chipset.
A more than healthy 4,000 mAh battery is tipped to be in the Krypton, too, larger than the 3,505 mAh the KEYone is equipped with. Considering that phone can run a couple of days with heavy use, even with a larger display we've high hopes for the Krypton's longevity. Indeed, BlackBerry execs have previously suggested 26 hours of mixed use is a realistic expectation. The screen is said to be a Full HD panel, rather than the higher resolution we've seen on other recent devices like the Galaxy S8 and LG V30, while underneath is expected to be a home button with an integrated fingerprint scanner.
According to earlier comments from TCL execs, we won't have long to wait to find out. Krypton is said to be launching in October 2017, packing oft-requested niceties like IP67 water and dust resistance.