BlackBerry KEYone US availability: here's what you need to know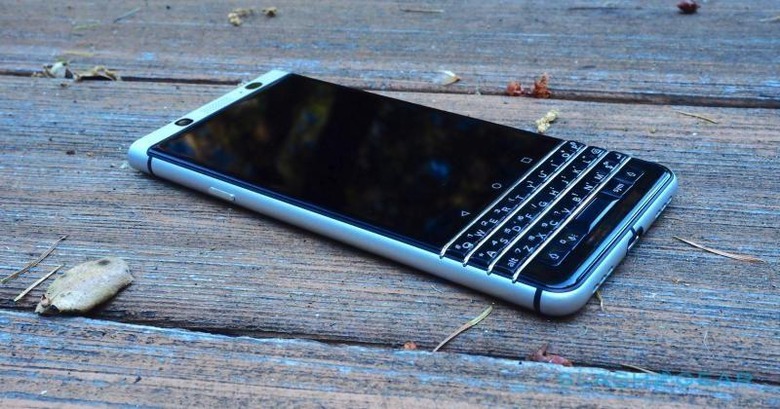 Fans of the unmoving physical QWERTY keyboard in the US might have trouble sleeping tonight. Not out of worry but out of excitement. Unless they are subscribed to one particular carrier. TCL has just announced that its own-made BlackBerry smartphone is finally landing in stores tomorrow. The BlackBerry KEYone, which could be the first and last BlackBerry-branded QWERTY phone this year, will be available in unlocked models compatible with most US carriers save for Sprint.
If you're a huge believer in the power of the keys, then you'll probably be over the moon with the KEYone's mix of a nearly full Android screen and a keyboard that is always there when you need it. If you don't think you'll use the keyboard all the time, however, you might end up being on the fence for a long time.
The BlackBerry KEYone does deliver on its core promises, but it also delivers it in what some might see as an underpowered and overpriced product. It runs on nothing more than a Qualcomm Snapdragon 625 and it's 5.5-inch screen is a tad short on the Full HD side. That said, the device does look and feel the part of a premium smartphone, if you can forgive it for its flaws.
Check out our in-depth review of the BlackBerry KEYone to see what makes and breaks this latest QWERTY phone.
The question is whether consumers will be willing to pay $549.99 for it. That's exactly the price tag TCL has slapped on the device, which will be available from Amazon and Best Buy starting 31st May. The BlackBerry KEYone will be available in two unlocked models. One will be compatible with GSM networks, like AT&T's and T-Mobile's, while the other is for Verizon's CDMA network. Other unsupported carriers are promised to come in summer.