BlackBerry KEYone price drops finally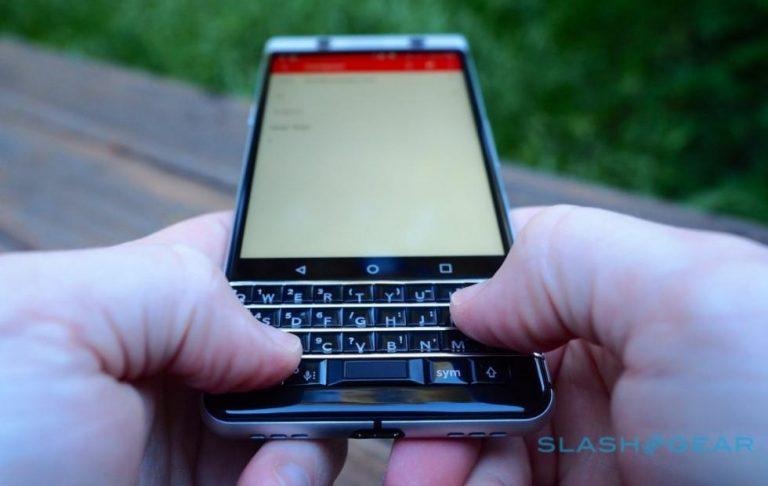 It's been a while since we've heard of any big news about BlackBerry's phones. And while there still isn't any new one coming to the US, this latest tidbit might still be big for the BlackBerry faithful. If you've given up hope that the BlackBerry Motion will ever come to the US any time soon or don't even care for its all-screen design, then the BlackBerry KEYone might still be your best bet. Especially now that it has had a large chunk of its price chopped off.
Without knowing BlackBerry's, and TCL's for that matter, plans for the 2018, we can consider the BlackBerry KEYone to be the last BlackBerry to bear the brand's iconic QWERTY keyboard. Sure, it's not exactly your traditional BlackBerry with a square screen, but, given the Android operating system's user interface, that's pretty much a given for any Android BlackBerry phone.
And sure, the BlackBerry KEYone will feel mid-range, even by last year's standards. Its specs include a Snapdragon 625, 3 GB of RAM, 32 GB of storage, and a 4.5-inch 1080x1620 screen. Really, it's all about the keyboard in this case.
Fortunately, the KEYone doesn't exactly disappoint in terms of performance, especially for those who live and die by the keyboard. It was, however, disappointing for its price, a $549 that no other mid-range phone would dare ask for. Now almost a year later, it's a tad more affordable at $499, available on both Amazon and Best Buy. Too late the hero? Probably.
Price cuts usually mean an upcoming new phone. While BlackBerry might indeed have one in the works, ready to debut at MWC 2018 later this month, it has yet to bring the BlackBerry Motion stateside. Then again, with specs that don't exactly differ much from the KEYone, the Motion might have a harder time appealing to BlackBerry fans, or what's left of them.