BlackBerry KEYone Limited Edition Black is better and you can't have it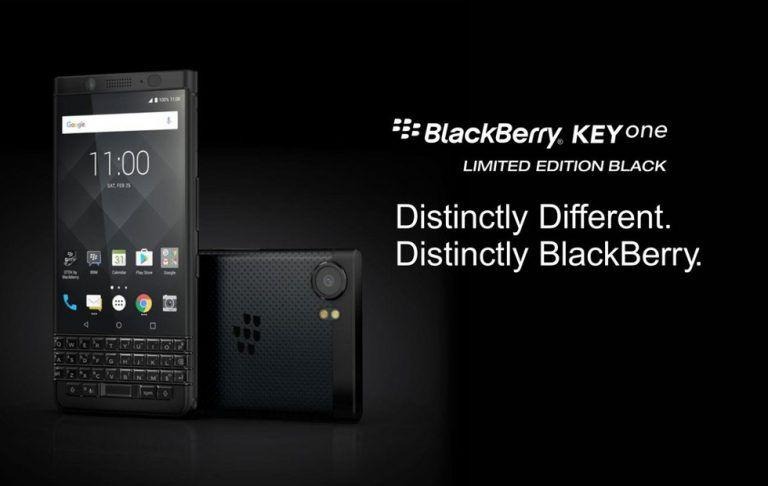 As the leaks fortetold, the BlackBerry KEYone has indeed arrived in an all black paint job, no silver in sight. What the leaks didn't foresee that this new edition would actually be more than just a pretty face. The BlackBerry KEYone Limited Edition Black has at least two things better than its slightly older siblings which might make BB fans wish they could get this one instead. But alas, this KEYone will be out of reach, unless you happen to live in India, where it is will be sold exclusively. At least for now.
While the regular BlackBerry KEYone does have a black color option, that one had accents of silver, especially at the top. It might just be cosmetic and the all-black KEYone might not have been too big a deal. That is, until the spec sheet went out as well.
The KEYOne Limited Black Edition mostly has the same specs as the not so limited editions. Almost. It has the same 4.5-inch 1620x1080 screen, the same octa-core Snapdragon 625, and, of course, the same QWERTY keyboard BB fans and self-professed productivity ninjas love.
Where the two editions differ is in the two kinds of memory. The Limited Edition Black gets 4 GB of RAM and 64 GB of storage while the normal edition only gets 3 GB and 32 GB, respectively. Admittedly, the benefits might be minimal, considering this is a mid-range phone with a microSD card expansion anyway, but every byte still counts.
The only catch is that the BlackBerry KEYone Limited Edition Black is only available in India, exclusively from Amazon, where it will sell for 39,990 INR ($620). This particular smartphone is made by Optiemus, since TCL hasn't secured rights to distribute in India. That said, TCL still provides the components and the design, so there might actually be a small chance this edition might make it out of the subcontinent in the future.
VIA: CrackBerry