BlackBerry KEYone gets a big Christmas discount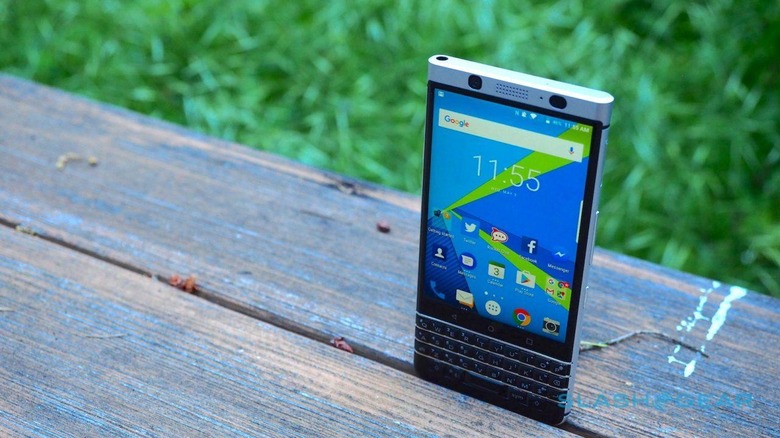 We may receive a commission on purchases made from links.
Despite the rise of the iPhone and Android, BlackBerry is still chugging along. These days, it's TCL making phones under the BlackBerry brand, and one of its more recent releases is the BlackBerry KEYone. A smartphone for people who miss the days of traditional BlackBerry phones, one of the KEYone's biggest draws is the presence of a physical keyboard.READ MORE: BlackBerry KEYone ReviewThat keyboard, we've found, is a pretty solid piece of hardware. Still, the phone does come with its share of drawbacks, with the keyboard taking up space that could otherwise be used by the display. We also found that the $549 price tag might be a little too high for the hardware that's inside the phone.
If you found yourself in the same boat – being drawn to the idea of a physical keyboard but hesitant because of the price – then you'll be pleased to know that the KEYone has received a rather tempting discount at both Amazon and Best Buy. TCL and BlackBerry have shaved $100 off the price of the KEYone, bringing it down to $449.00.
That might make the phone's mid-range internals easier to swallow for a lot of folks, especially those who are still pining for a physical keyboard. Both varieties of the KEYone – CDMA and GSM – are available from Best Buy and Amazon in this promotion, so you should be able to get the model you need regardless of the carrier you use.
This deal is scheduled to hang around until Christmas – TCL specifically says that the promotion will run until 11:59 PM CST on Sunday, December 24 or as long as supplies last, so if you're on the fence, you've got a little while to make up your mind. How about it? Does this deal turn the KEYone into a more tempting purchase? Head down to the comments section and let us know!
SlashGear uses Amazon affiliate links, and if you buy something we may get a small share of the sale.