BlackBerry KEY2 Gets Dual Cameras And Smarter QWERTY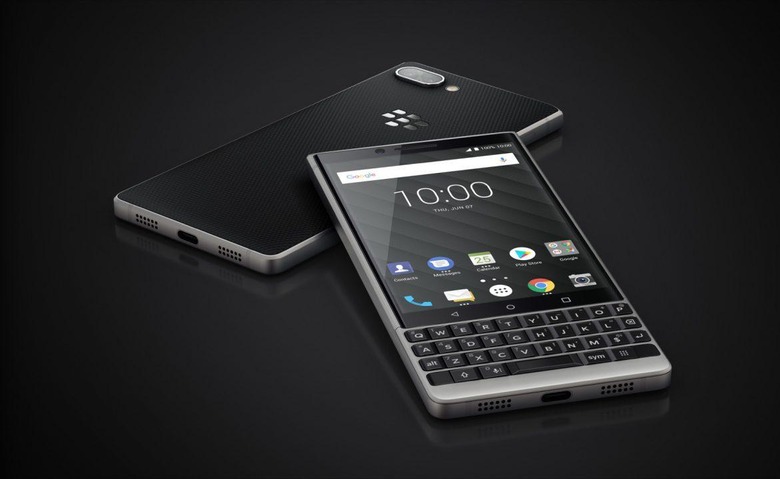 A new BlackBerry is always a cause for celebration since the smartphone-maker's reinvention with Android, and the BlackBerry KEY2 is no exception. Unveiled in New York today, the TCL-made smartphone delivers what we've come to expect from the BlackBerry brand of late: the combination of a touchscreen and a QWERTY keyboard in a minimalistically-handsome design, along with the latest version of Google's OS.
In the case of the KEY2 specifically, it's a clear evolution over the last BlackBerry. The design uses Series 7 aluminum for a continuous frame, which the company says both looks cleaner and is stronger. The soft-touch back has a new diamond pattern, which is easier to grip. Meanwhile, the 4.5-inch touchscreen now gets 2.5D Gorilla Glass 3, which promises to be more scratch-resistant.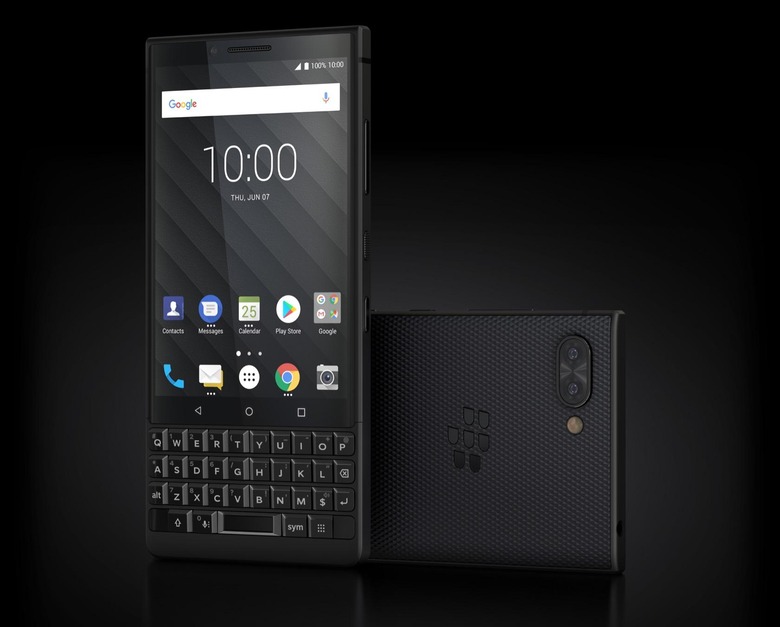 Beneath it there's a reworked keyboard, with larger keys that are also 20-percent higher than on the BlackBerry KEYone. They're matte finish, too, with a new fret design that tweaks the key spacing. The promise is more accuracy and fewer typos. You still get in-keyboard fingerprint recognition.
Also new on the KEY2 is the Speed Key. Hit that, plus any other key, and you get up to 52 shortcuts to apps, contacts, or other functions. Flick typing is supported, and you can swipe your thumb atop the keyboard and use it as a trackpad.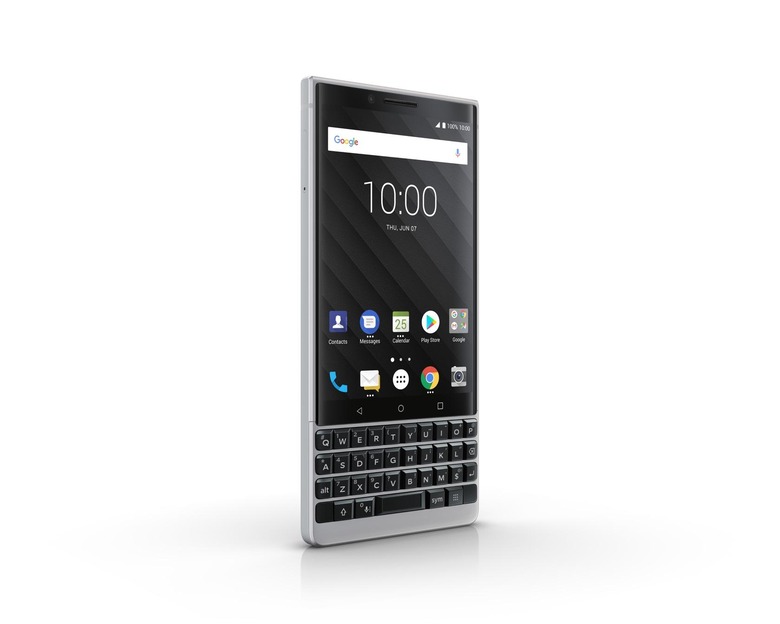 On the back is the first dual rear camera on a BlackBerry, with two 12-megapixel sensors. TCL is using them for portrait mode photography along with a lossless zoom – here it's called the "Optical Superzoom" – but the claim is also better auto white balance and faster autofocus, along with improvements in image stabilization. There's 4K HDR video recording at 30fps, and Google Lens integration.
The front gets an 8-megapixel fixed focus camera with 1080/30p video recording. As for sound there's still a 3.5mm headphone jack, which will please many, or you can go wireless with Bluetooth 5.0.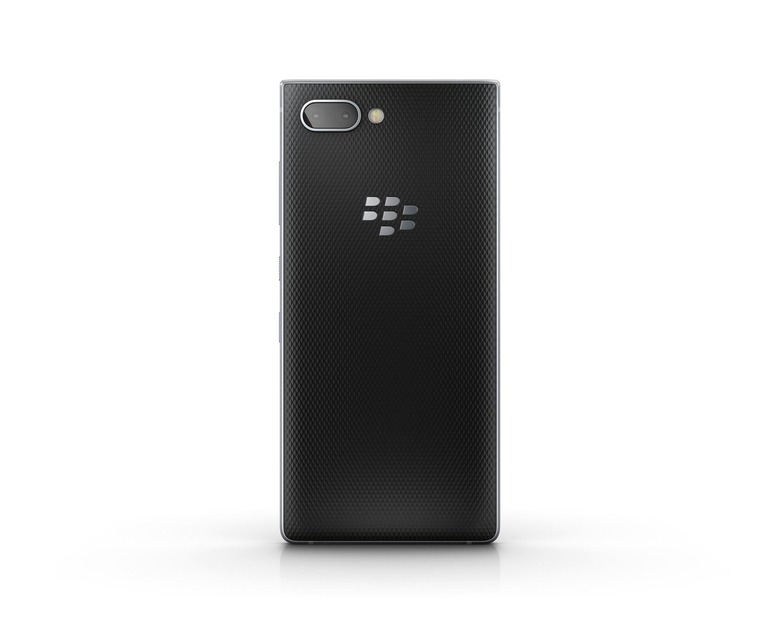 Inside, TCL's trend of opting for mid-tier chipsets rather than power-demanding flagship silicon continues. For the KEY2, that means Qualcomm's Snapdragon 660 with 2.2 GHz and 1.8 GHz octacores. It may not have the power of a Snapdragon 845, but it should make better use of the 3,500 mAh battery, which also supports Quick Charge 3.0. The promise is up to two days of battery life; the KEY2 charges via USB-C.
TCL has paired the Snapdragon 660 with 6 GB of RAM and either 64 GB or 128 GB of storage; there's a microSD slot which will take up to 256 GB cards. It's preloaded with the DTEK by BlackBerry app, which gives a security audit of the phone including what data and hardware access each app is claiming. A new Proactive Health check feature promises to make that scanning process even easier.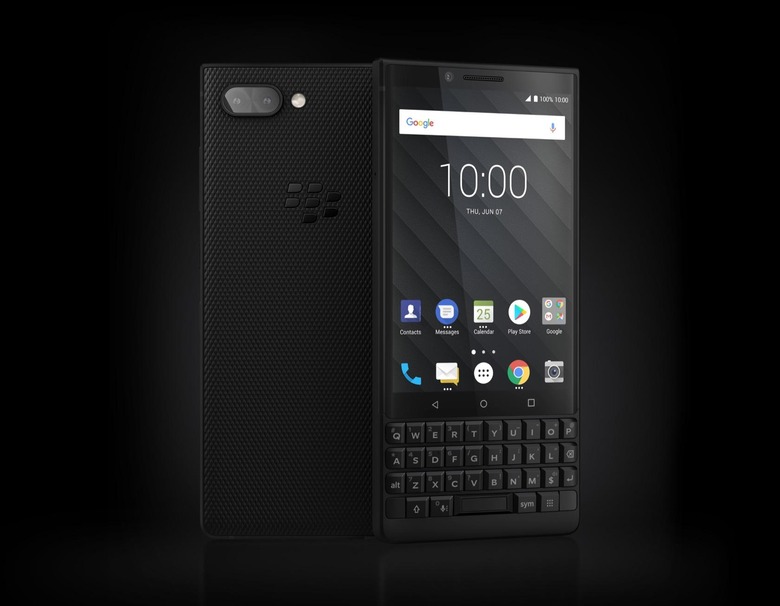 Also installed out of the box is Locker, which offers private folders for documents and photos. Anything saved in them won't be uploaded to the cloud, even if you have an app like Google Photos set to backup automatically, and you can only open the folders by scanning your fingerprint. Firefox Focus, Mozilla's privacy browser, is present too.
Other than that, there's relatively little changed to Android 8.1 Oreo, though the BlackBerry Hub and BlackBerry Launcher are included. There's still the promise of monthly BlackBerry Mobile security updates, and TCL says that the KEY2 will get "at least one major OS update" in its lifecycle.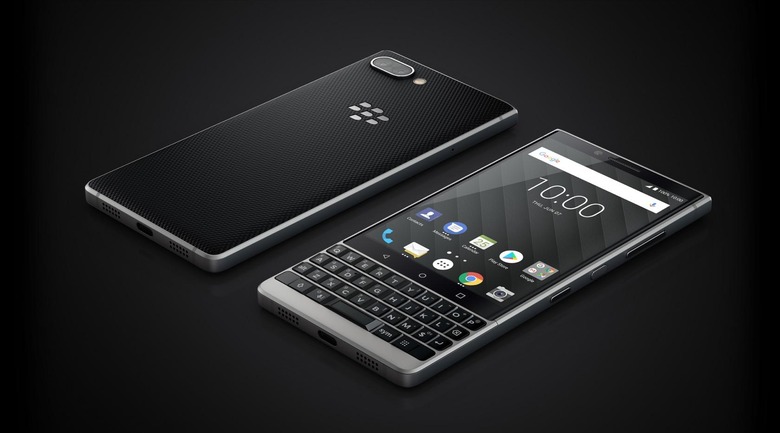 In the US, Canada, Europe, Japan, and several other tegions, there'll be a single-SIM version. A dual-SIM model will be sold in select regions, like the Middle East, APAC, India, and Indonesia.
The BlackBerry KEY2 will go on sale later this month, priced at $649 unlocked and SIM-free. As well as in the US, it'll ship globally, priced from €649 EUR, £579 GBP, and $829 CAD.