BlackBerry Hub+ arrives on Google Play for Marshmallow devices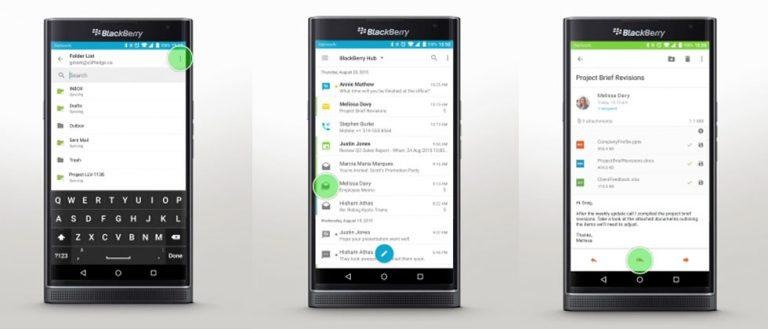 We've been seeing BlackBerry enter the realm of Android hardware with the release of the PRIV and the recently revealed DTEK50, but now the company is looking to make a splash on the software side of things. BlackBerry announced today that it's rolling out BlackBerry Hub+ to a wider range of Android phones, giving Android users who don't own BlackBerry hardware a chance to try out its software suite aimed at organizing their social lives.
For those not in the know, BlackBerry Hub is essentially a quality-of-life tool that brings your email, messages, and social media notifications together in one place. It's meant to help you streamline your communications by putting as much as possible into one unified inbox, allowing you to view notifications and respond to new emails and SMS messages without having to jump from app to app.
The Hub is coming to Android via an app called BlackBerry Hub+ Services, and it'll be free to try for the first 30 days. Once the trial is over, users who want to continue using it have the option of using a free, ad-supported version, or paying a subscription fee of 99 cents per month. While Hub, BlackBerry Calendar, and the company's password manager are included in Hub+ Services, opting to subscribe will net you more BlackBerry features, including Contacts, Notes, Device Search, and Tasks.
The trial will be going live on the Google Play store today, so if you don't see it yet (I didn't), check back in a little while. For the time being, it'll only be available for Android users running Marshmallow, though BlackBerry says it's working on support for Lollipop and trying to find a way to get it onto iOS.