BlackBerry Hamburg & Rome prototype renders explained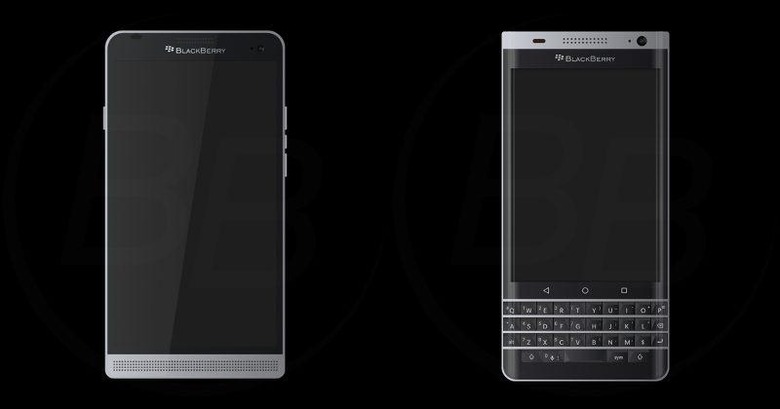 In this business, dealing with leaks and unofficial sources is a risky afair. Sometimes you bump into dead ends. Sometimes you end up with red herrings. Of course, in the absence of real deal, which may or may not come, we take what we can. It seems that some did more than just take, in the case of some supposedly leaked renders of BlackBerry's two upcoming Android devices. BlackBerry Central's Dylan Habkirk went public to claim those images as his, but with one important correction: they aren't leaks but actually renders based on prototypes he has seen himself.
We'll leave the drama out of this one. But suffice it to say, someone apparently "lifted" those images from Habkirk's BBM channel, given a watermark, and then presented as a leak that news sites naturally gobbled up. Habkirk insists, however, that they aren't leaks.
He does admit that he didn't actually get to see one of the prototypes, the all-screen Hamburg to be exact. His render, however, was based on internal device sketches, which, suffice to say, looks pretty much like a BlackBerry Z30. Other than that, Habkirk comes up empty with regards to details.
He has more on the one called Rome, though, the admittedly more interesting smartphone with a physical QWERTY keyboard. Unlike the Priv, this one doesn't slide in or out but is fixed. That presents a puzzle as the Rome smartphone might have a curved edge screen, which would require the keyboard to curve likewise. Other details include a possible fingerprint scanner hidden underneath the spacebar, because where else would you put it. Interestingly, there is a bit of hurt in Habkirk's remark on how BlackBerry previously snubbed biometrics for its BlackBerry 10 devices. There is also supposedly a mysterious hardware button that you won't find on any other smartphone. What that button does, Habkirk leaves as a mystery.
Even as a render of actual prototypes, or design sketches, we will never really be sure of the real deal until they actually arrive. As we're also not privy on how far BlackBerry is into the smartphone's developments, we can't also determine whether these prototypes will still change or not. We only know that BlackBerry is aiming for at least two mid-range Android smartphones this year, and that might all be that BlackBerry fans can hold onto for hope.
VIA: BlackBerry Central