BlackBerry Exec Confirms Android-Only Future For Handsets [UPDATE]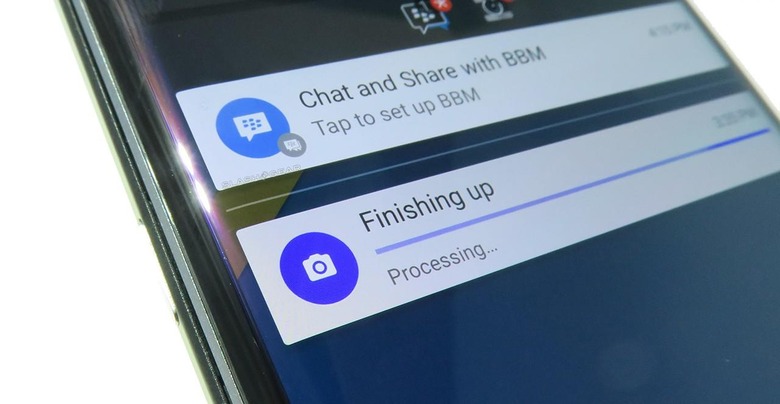 Many have already seen the writing on the wall for the BlackBerry 10 OS, but official confirmation has always been withheld. Granted, these latest comments don't really come from the highest BlackBerry authority, but this is as official as it gets. Damian Tay, BlackBerry's senior director for product management for the APAC region has confirmed what BB10 fans probably dread to hear out in the open: BlackBerry is in the process of transitioning to a single platform ecosystem, and that will all revolve around Android.
BlackBerry has always had a foot in the Android waters, even will lugging around its in-house BlackBerry 10 platform. It supported running some Android apps via a compatibility layer to temporarily solve the lack of apps on BB10. With the BlackBerry PRIV, however, the company went full Android for the first time, and, given how the combination of BlackBerry's traditional QWERTY smartphone, in slider form here, and Android was warmly received, some feared it was just the start of a slippery slope. And apparently, those fears were founded.
Tay says that it doesn't make practical sense to have two platforms at the same time competing with each other, but instead of rooting for its own, Tay claims that "the future is really Android." The company has been doing cross-platform apps so it makes sense to transition to Android, justifies the exec. It is, however, only a recent development, relatively speaking. It is basically a concession that BB10's own app ecosystem is nowhere near Google's platform.
The good news is that the transition isn't going to happen quickly and that the likes of the BlackBerry Passport and Classic, both running BB10, are going to be around for a while. There are two reasons for this. The first is strategic. Android still isn't secure enough for BlackBerry and the company continues to extol the tight security features of BB10 that has endeared the platform to enterprise and government markets. BB is still working towards making Android fit for their target audience.
The second reason is business. BlackBerry still has high-paying customers that depend on BB10 and such devices, particularly governments. BlackBerry's so far only fully Android device has not yet been certified for such use and the company might not be too eager to apply for the specification yet given the above. So, at least for now, BlackBerry will continue along a two-pronged BB10 and Android path, but its future will end up with only one. That is, unless Tay's statements get vetoed by the higher ups.
UPDATE: BlackBerry has once again come out in support of its BlackBerry 10 platform, reiterating its commitment to the enterprise-oriented secure OS.
SOURCE: India Times