BlackBerry DTEK60 "Argon" exists, seen at FCC, Wi-Fi Alliance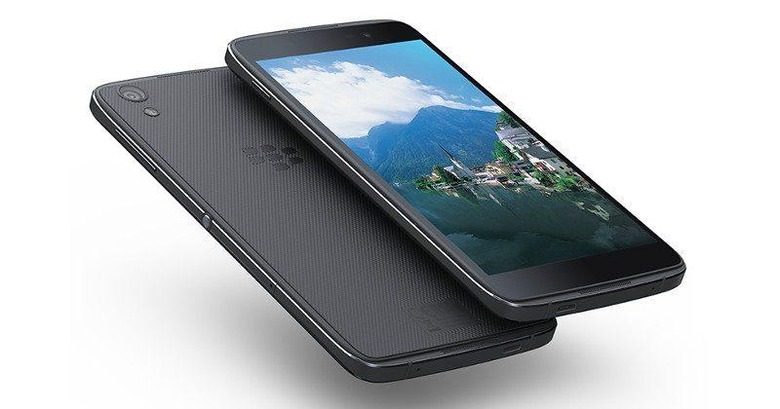 Barely a week ago, we saw signs that BlackBerry's once rumored "Argon" Android smartphone was actually still on track to be launched. In fact, it would be formally named as the DTEK60, after the DTEK50 unveiled just last July. That has now been practically confirmed in certifications spotted at both the FCC and the Wi-Fi Alliance. In addition to the confirmation, the sighting also hints that the smartphone is likely to break cover soon, wrapping up BlackBerry's schedule for Android devices for 2016.
If only it were on China's TENAA, then we would have on our hands more details about the smartphone. Alas, FCC and Wi-Fi filings spill so little about devices. The one detail that was available, other than the name of the smartphone itself, was the Android version, noted to still Android 6.0. No Nougat yet for BB's devices.
That said, BlackBerry was kind enough to leak practically all of the DTEK60 details itself. Pairing it with the DTEK50, both in name and on the specs page, the DTEK60 is expected to sport the same all-screen, no physical keyboard design, in contrast to that of the BlackBerry PRIV.
Spec-wise, the DTEK60 is set to be on a higher level than its immediate predecessor, running on a Qualcomm Snapdragon 820 with 4 GB of RAM and sporting a larger 5.5-inch QHD screen. Additional features include a USB-C port, a 21 megapixel rear camera, an 8 MP front camera, and, unlike the DTEK50, a fingerprint sensor.
All that's left now are availability details. Considering BlackBerry's earlier timetable, the DTEK60 would be its last smartphone, Android or otherwise, for the year. That said, CEO John Chen once did mention that the company had two affordable Android smartphones planned for this year. Considering the high-end specs of the DTEK60, it probably wouldn't qualify.
VIA: CrackBerry