BlackBerry "Argon" DTEK60's existence leaked by BlackBerry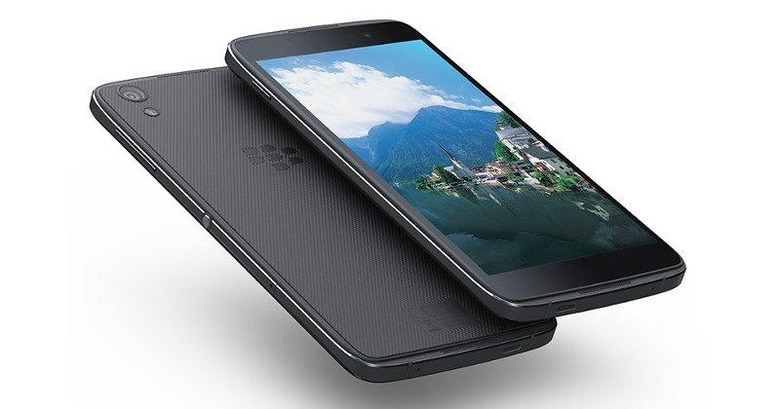 BlackBerry apparently isn't done with Android smartphones yet. Or at least isn't half done. If you remember the days preceding the announcement of the oddly named DTEK50, there were rumors about "Neon" and "Argon", even a "Mercury" smartphones coming up. Well, "Neon" eventually became the DTEK50 we know today and, apparently, Argon is going to be the DTEK60 after all. That is according to a product page that was, funnily enough, "accidentally" published by BlackBerry itself. And even if BB takes the page down, the Internet now knows and will remember.
Although the product page is for both the DTEK50 and the DTEK60, implying some family resemblance, the DTEK60 clearly outranks the actually existing smartphone. It boasts of specs that include a 5.5-inch QHD screen, a Qualcomm Snapdragon 820 processor, 4 GB of RAM, 32 GB of storage, USB-C, and BlackBerry's suite of security and enterprise software for Android. The DTEK60 will have a fingerprint scanner, which is admittedly a strange omission on the DTEK50, especially given its enterprise bent.
As for the similarities, it seems that the DTEK60 will have the same "no keyboard" design as the DTEK50, which may disappointing long-time BlackBerry fans. The two could also share the same design, despite the size differences.
The existence of the DTEK60, which BlackBerry has practically confirmed, is admittedly a puzzling one. While the specs are desirable, they are quite high end and will undoubtedly fetch a higher price tag. That would seem to be in contradiction to the company's stated goal to have two more Android smartphones before the year ends, both being affordable models. That said, the DTEK50's "affordability" didn't exactly do wonders for sales anyway.
VIA: Crackberry