BlackBerry CEO says company will exit handset business if it remains in red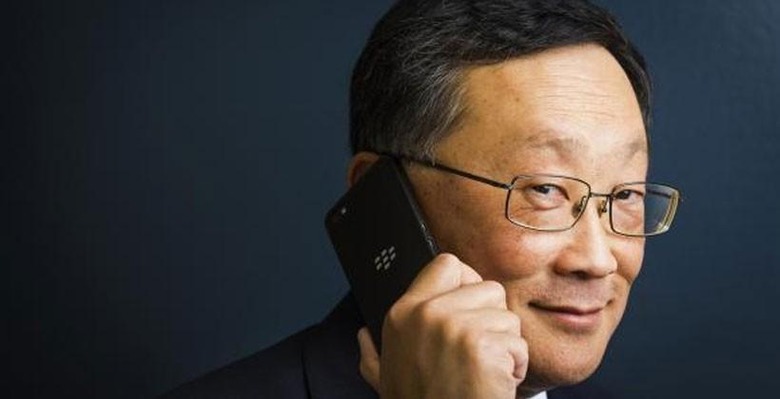 BlackBerry has been struggling for years in the smartphone realm after its handsets quickly fell out of popularity in the face of rivals like Android devices and the iPhone. BlackBerry began to lose its government and business accounts and has found it hard to compete in the current market. Considering the company's dire fortunes, you might think that it would be out to sell devices through any company that it can work with.
That would be wrong with BlackBerry announcing recently that it wouldn't be renewing its licensing partnership with T-Mobile. The move means that T-Mobile won't be offering BlackBerry handsets to its customers after the agreement ends. BlackBerry CEO John Chen recently stated that the company would consider leaving the handset business behind. Chen noted that he would not be in the handset business if the company can't make money.
He did note that BlackBerry could make money off as few as 10 million shipments per year. He also noted that the time to make a decision was near. Last quarter BlackBerry shipped only 2 million handsets and if it holds to that volume, it will fall well short of the 10 million numbers needed to make money. Chen also outlined plans for BlackBerry to team with health, financial, and legal services that need secure communications.
BlackBerry continues to struggle and posted a loss of $423 million in March. Chen insists that the company is on track to be cash-flow positive by the end of the current fiscal year. Long-term plans that Chen has for BlackBerry include competing in the market for connected devices like appliances, vehicles, and other items. Chen calls this the "machine-to-machine" world and says he doesn't know a timeframe, but that segment would become a mainstream business.
SOURCE: Reuters