BlackBerry Bold 9930 Outed By Verizon Ahead Of Official Announcement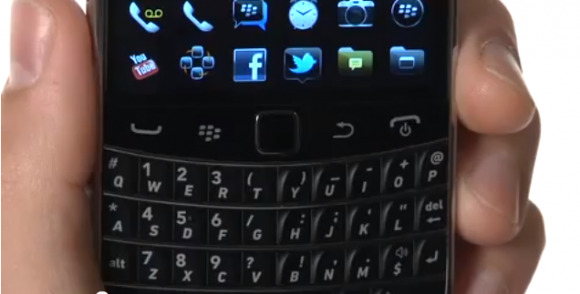 RIM is expected to launch seven BlackBerry 7 OS smartphones before the end of this year, with one of them being the BlackBerry Bold 9900/9930. Just yesterday, the company's Twitter account hinted at a major announcement to come today, asking followers to check back for details on the upcoming phones, but it looks like Verizon beat them to the punch with a video demo of the device.
The BlackBerry Bold 9900/9930 is the thinnest BlackBerry yet, with many improvements over its predecessors while keeping the same form factor that BlackBerry fans have come to love. It now has a high-resolution 2.8-inch multi-touch display, a faster 1.2GHz processor, a larger QWERTY keyboard, 5-megapixel rear-facing camera with LED flash capable of 720p HD video capture, and 8GB of onboard memory expandable with up to 32GB microSD.
We've known that the 9900 model is set for a GSM network, while the 9930 was to be a CDMA capable world phone, but what we didn't know for sure was that it would be running on Verizon's 4G LTE network—the nation's fastest. With the video, the carrier has just confirmed this bit of good news, although they did not give any specifics on pricing and date of availability.
[via CrackBerry]