BlackBerry bids reportedly being contemplated by Google, Intel and more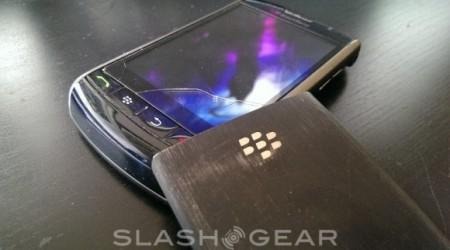 BlackBerry has been under a preliminary agreement with Fairfax Financial Holdings, its biggest shareholder, but is reportedly entertaining a backup plan in case the current bid falls through. The information comes from sources who spoke to Reuters, claiming that Google, Cisco, Intel, SAP, LG, and Samsung are all considering potential bids for BlackBerry or parts of the company.
Says these sources who are "close to the matter", BlackBerry has stated that such interested potential buyers need to submit their "preliminary expressions of interest" by the beginning of next week, leaving basically the weekend to get their word in. Unfortunately, the sources don't know which of the aforementioned companies might enter their bid into the mix.
It is said that the companies have a high interest in particular aspects of the company, namely its patent portfolio and secure server network. One problem standing in the way of potential bids from these companies are doubts about how valuable these assets are, according to the sources. The company recently suffered severe losses, and thus was the latest mark in a long line of financial woes the company has suffered.
A filing BlackBerry submitted this week shows that the value of its licensing agreements and patent portfolio is set to drop by up to 50-percent in the next year and a half. This reality — in addition to the ongoing financial trouble the company has experienced — has caused the companies to question whether buying the assets is an investment worth making.
According to the sources, BlackBerry has been asked by various private equity firms to make available more information about its segments, with interest also existing on that side of things regarding a potential bid. That process could end up being delayed by a month or longer, however, because BlackBerry is reportedly focusing on accepting bids from other companies in the industry.
SOURCE: Reuters