BlackBerry app world hits 3 billion downloads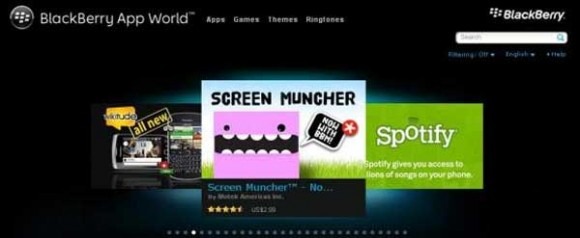 I think it's easy for many of us to give up BlackBerry as a dead platform. Certainly, BlackBerry smartphones are nowhere near as popular as they were in years past. BlackBerry is taking a market share beating at the hands of Android and iOS. RIM has officially announced some interesting news for the BlackBerry App World.
According to RIM, there have been 3 billion downloaded apps since the BlackBerry App World launched. Those app downloads include BlackBerry smartphone and PlayBook tablet downloads. To reach that 3 billion app number, BlackBerry App World has an average of 2.5 million downloads each day. The number of downloads is increasing according to RIM.
The company says it took 786 days to hit 1 billion downloads, 210 days to reach 2 billion downloads, and 176 days to reach 3 billion downloads. The rate of downloads is increasing according to the numbers. The number of downloads does not include apps downloaded from third-party BlackBerry app stores or those apps sold directly by app makers.