BlackBerry 9720 official with 2.8-inch display, 5MP camera, and BB7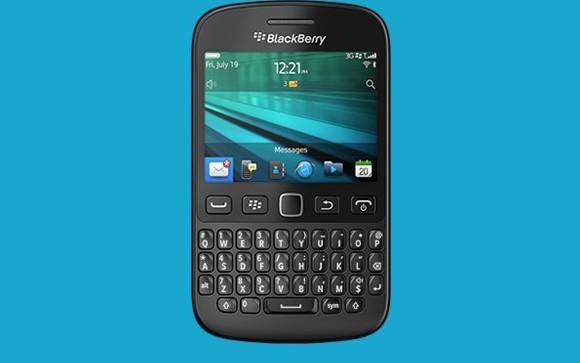 We certainly saw this coming, but while BlackBerry is focused on its new BlackBerry 10 mobile operating system, the Waterloo-based company is still working on BlackBerry 7. Case in point: they just officially announced the 9720, a BB7.1-equipped QWERTY smartphone with a 2.8-inch display — a new phone for those wanting an older BlackBerry experience.
While the device has been heavily rumored for the past month or so, the 9720 isn't anything too special. It's your typical BlackBerry device with a QWERTY physical keyboard and it's even got the small trackpad above the keyboard that is sorely missing on the newer Q10. Furthermore the device has a 5MP camera on the back, but no front-facing camera, sadly.
The 9720 has a 2.8-inch touchscreen display with a resolution of 480×360, resulting in a pixel density of 214 pixels per inch. There's also a dedicated BlackBerry Messenger button and the ability for simultaneous sharing to Facebook, Twitter, and BBM.
The 9720 only has 512MB of storage, but a microSD card slot can make room for up to 32GB more. Overall, the 9720 isn't the most powerful phone on the market, running an 806MHz Tavor MG1 processor, but the lightweightedness of the OS should prove that the phone will be able to keep up with most tasks that you throw at it.
The handset will arrive in the coming weeks in select markets across Asia, Europe, the Middle East and Africa, and Latin America. The price of the 9720 isn't yet known, but it should be fairly cheap, as it's meant for developing markets, but let's just hope that it doesn't cannibalize the new low-end BlackBerry Q5.