BlackBerry 6 Invite For October 14: Will You Attend?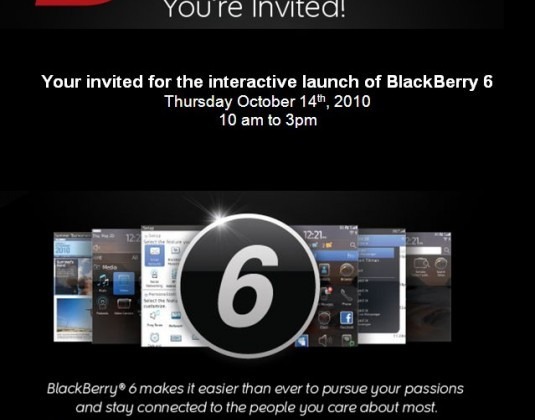 Who doesn't like to party (even if it's virtual), especially when BlackBerry's the host. As recent reports have leaked the BlackBerry 6 OS wasn't supposed to available until 2011, but looks like they decided to throw an interactive launch party a lot earlier than that!
A Verizon source leaked this piece of information regarding Verizon Wireless and BlackBerry 6. The company is going to be hosting an "interactive launch" party for the BlackBerry 6 OS on October 14. An "interactive" launch makes us a little leery that the actual software may not be available, but at the very least we can be sure to expect a BlackBerry 6 launch in the near future!
[via Boy Genius Report]