BlackBerry 10 Has Best Launch Day In History (In Canada)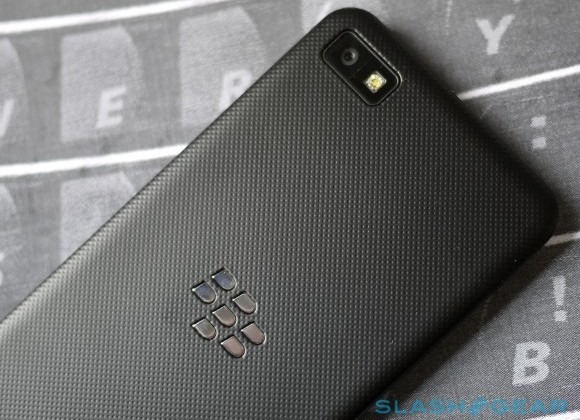 It's been made official, ladies and gentlemen, the first day BlackBerry 10 devices have been on sale in Canada, they've broken all previous records. Those records are BlackBerry's own, with the BlackBerry Z10 knocking out all previous launch-day records by 50%. This good news comes alongside the company announcing UK sales to be "close to three times" the company's best first-week performance for sales of any one BlackBerry smartphone. Sounds like they're off to a good start!
Official word from BlackBerry is that "in Canada, yesterday was the best day ever for the first day of a launch of a new BlackBerry smartphone." That's saying something for the Canada-based manufacturer and developer of the entire BlackBerry lineup. With the launch of BlackBerry 10 came the all-touch BlackBerry Z10 smartphone, the first in a series of smartphones to run the new operating system. With this device being the one and only smartphone to be on the market here at launch with BlackBerry 10, the success should be well received.
BlackBerry's announcement that the first full week of BlackBerry Z10 sales are not double, but nearly three times as good as they've been with any previous release should also be seen as a sign that the company has done something right. Currently the BlackBerry Z10 is only available inside Canada and the UK, with a developer edition Red model appearing in the mail for developers around the world this week as well. That developer edition unit was (and continues to be) available to developers participating in a special offer where they create an app for BlackBerry 10 in time for its full final launch – grab one!
With word straight from Thorsten Heins, President & CEO of BlackBerry on this great success, we must hold our BlackBerry 10 flags high, hoping for the best! Have a peek at the timeline below to see additional insights and a full review of the BlackBerry Z10 as well.