BlackBerry 10 gets vote of confidence in UK (including 4G model)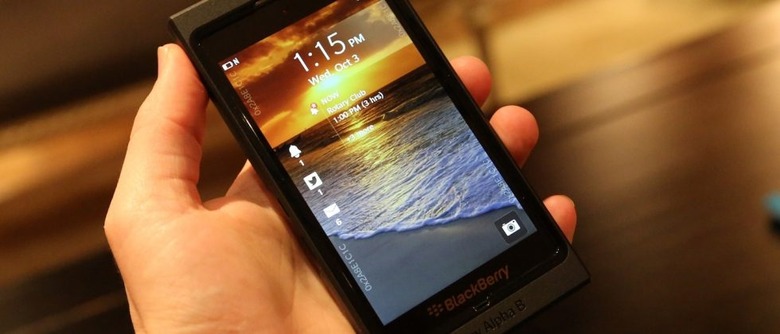 BlackBerry 10 may not have convinced the analysts or the market yet, but RIM's new platform has at least secured itself some space on UK shelves, with the key operators confirming they'll be offering the first devices come 2013. EE – plus combined brands Orange and T-Mobile UK – have thrown their lot in with BlackBerry 10 (including confirming that there will be 4G support), as well as O2 and Vodafone, while Three has also confirmed it will have RIM's next-big-hope in its stores.
That initial support at least shows some positivity for RIM, which faces an uphill struggle against iOS and Android in what's an increasingly crowded marketplace. The smartphone segment is dominated by Google and Apple's heavyweight platforms, and while BlackBerry 10 will support Android apps, it will need to do more to earn itself a position, particularly in the enterprise market where Microsoft has attempted to steal marketshare with Windows Phone 8.
Of course, just having a presence in cellphone stores isn't sufficient to guarantee sales. Persuading in-store staff to guide shoppers to BlackBerry 10 devices rather than the iPhone or high-profile Android devices like Samsung's Galaxy S III will be a key challenge, and RIM's approach – apparently spreading its wares across all networks – differs from Nokia's strategy of picking a key operator and focusing its attentions for the best returns.
It's also unclear whether RIM can count on upgraders stepping up from BlackBerry 7 devices to new BlackBerry 10 phones. As the company told us when we checked out an earlier version of the new OS, holiday sales in the UK particularly are shaping up to be impressive, buoyed by popularity among younger users appreciative of cheap prepaid deals and easy messaging on BBM.
The extent to which those buyers will then consider a BlackBerry 10 flagship, however, is unclear. RIM has said it will have two models to choose between, one all-touch and the other with a QWERTY keyboard, though they're likely to be aimed at the top end of the market rather than for budget buyers.