This week the development team at BlackBerry working with the new mobile OS BlackBerry 10 have confirmed that they'll be updating Android app integration from version 2.3 Gingerbread all the way up to 4.1 Jelly Bean. This Runtime for Android toolset takes what we know about Android app integration in BlackBerry 10 and moves it forward to apps being developed for the newest Android systems rather than Android 2.3 Gingerbread. This Gingerbread version of Android is, if you did not know, a version of Google mobile OS over 2 generations old – it's high time!
This update will allow easier and better pathways for Android developers hoping to move in to the BlackBerry 10 environment in 2013 without a doubt, and while we're still not solid on the exact release date of the BlackBerry 10 Android Runtime update that we're talking about here, a "TBD" date is certainly more encouraging than no word at all. In a Planning stage at the moment, this Jelly Bean update for Android Runtime will, the BlackBerry team hopes, "support all current features and APIs available on the Android Runtime platform today." BlackBerry also notes that they'll be evaluating their ability to integrate new features revealed between here and the Jelly Bean upgrade as well.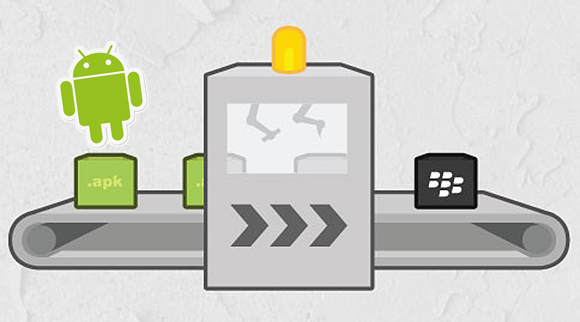 This release bodes well for BlackBerry 10 because it allows Android developers to create their Android apps as they normally would and port them to BlackBerry 10 with great ease. The tools that BlackBerry offers to developers across the board are both free and intuitive, working with processes that take each Android buttons, gesture, device sensor, and more and connect them to their BlackBerry 10 equivalent. BlackBerry hopes that their already massively successful (so to speak) campaign to help Android developers into the BlackBerry 10 environment will continue through the actual full launch of the system.
Have a peek at the timeline below to see more big BlackBerry 10 developments that'll have this mobile OS taking off into outer space (or so BlackBerry hopes) when this early Spring market push begins. You'll find that BlackBerry is working with more than just Android developers and with more than just software tools to make the app universe inside BlackBerry a success. It's there that a system must grow from – without seeds to have no flowers!
[via CrackBerry]