Black Widow teaser trailer is basically just a regular trailer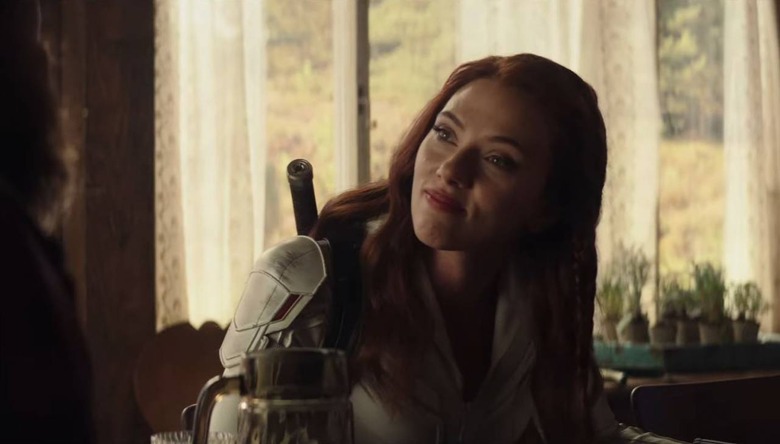 Marvel fans have been waiting years to see Black Widow get her own movie, and it's finally about to happen. Today Disney and Marvel debuted the first trailer for Black Widow, giving us an idea of what the movie will entail. Though Disney has designated this a teaser trailer, at more than two minutes long, it's basically just a standard trailer for the movie.
In truth, this first trailer for Black Widow doesn't tell us a whole lot about the movie's plot, which might be why Disney is calling it a teaser. We know that Black Widow will be confronting her past in this movie, which means reuniting with Yelena Belova (another Black Widow) and Red Guardian.
As far as the trailer goes, that's all we're getting, but there's plenty of action in the trailer in place of those missing story details. We also catch a few glimpses of Thaddeus "Thunderbolt" Ross and someone who's probably Taskmaster, so with this trailer, we're getting our first look at a lot of the cast.
Since Black Widow's story wrapped up rather definitively in Avengers: Endgame, this is something of a prequel. Indeed, Disney and Marvel have already confirmed that Black Widow takes place after the events of Captain America: Civil War, so at the time of this movie, The Avengers have already split and Thanos is still preparing to collect all of the Infinity Stones.
Now that this teaser is out in the open, Disney and Marvel will likely get their marketing machine in full gear, so expect to see more from the movie soon. We'll be keeping an eye out for the next trailer, which is undoubtedly coming down the pipeline, so stay tuned for that. Black Widow is currently set to premiere on May 1st, 2020.