Black Ops II suffers a leak ahead of release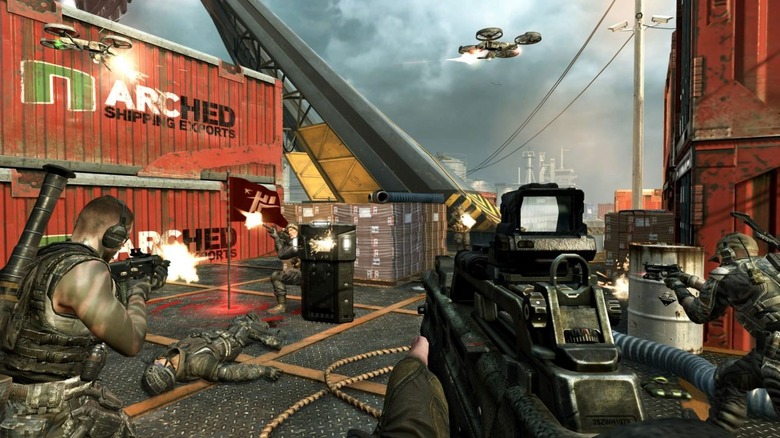 Call of Duty: Black Ops II – which is scheduled to launch next week and will undoubtedly be one of the biggest games of the year – has leaked. The Xbox 360 version made it onto the Internet over the weekend, and as a result, gameplay videos have been popping up all over the place. The game is due out on November 13, which means that Activision nearly made it to release without the game leaking.
An impressive feat to be sure, especially when you consider that Halo 4 releases tomorrow and was leaked a month ago. Treyarch game design director David Vonderhaar mentioned the leak on Twitter, and didn't seem too upset over the idea that the game had leaked, instead taking a shot at the people streaming gameplay videos. "If you are going to live-stream the game early, which I don't remotely recommend, you could at least be good at it.
," he said, followed by, "I'm really glad people are excited for the game. Legit streams coming up later this week and early next. Watch this space."
Eurogamer tracked down one of these videos, which shows off the game's new zombie mode. We've posted it below as well, but be warned: you probably shouldn't click the play button on that video if you don't want things spoiled ahead of release. If you're finding it hard to resist the temptation, just remember that there's only a week left to go before legitimate copies of Black Ops II are available for everyone to play.
Truth be told, we're not surprised that Black Ops II became the victim of a leak before its release, but we are surprised that Activision managed to keep it from leaking for this long. Then again, it could be that Activision was the one that leaked it in the first place, attempting to hype the game even more before it launches on November 13. Since Activision apparently doesn't want to talk about the leak, it looks like we'll just have to settle for conspiracy theories instead. Who's picking up Black Ops II on launch day?