Black Ops II Season Pass will include Nuketown Zombies map in December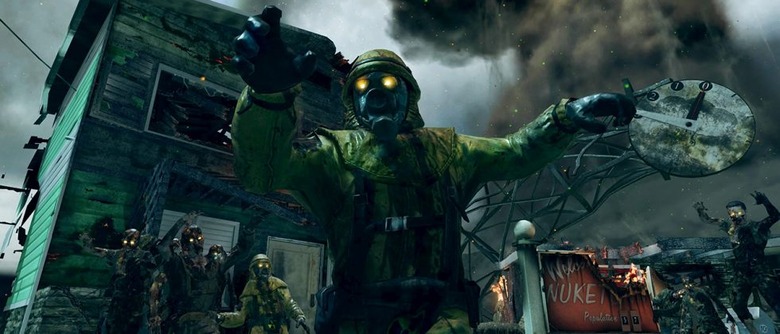 We're just a handful of hours away from the launch of Call of Duty: Black Ops II (can you believe it's almost here?), and Treyarch and Activision are still announcing different features of the game. We just received an email from them today stating that Season Pass holders will receive the Nuketown Zombies map free sometime next month.
The Call of Duty: Black Ops II DLC Season Pass costs $49.99 and gives you access to all four map packs that will release throughout all next year. By purchasing a Season Pass, you'll now be able to grab the Nuketown Zombies map for free starting in December for the Xbox 360, with PC and PlayStation 3 gamers getting the map at a later date.
Previously, the only way to get the Nuketown Zombies content was to pre-order one of the three special editions of Black Ops II, which consists of the Hardened Edition ($79.99), the Care Package Edition ($179.99), or the PC-only Digital Deluxe Edition ($79.99). Gamers who pre-ordered the regular edition weren't eligible. Those who pre-ordered one of these special editions will be able to enjoy the Nuketown Zombies map on launch day.
According to the email, the companies decided to offer the Nuketown Zombies map "in response to the overwhelming amount of enthusiasm demonstrated by the Call of Duty community over Treyarch's Zombies mode." To coincide with the announcement, Activision released a screenshot from the Nuketown Zombies map (pictured above).