Black Ops 4 Blackout free trial now live: Here's how to get it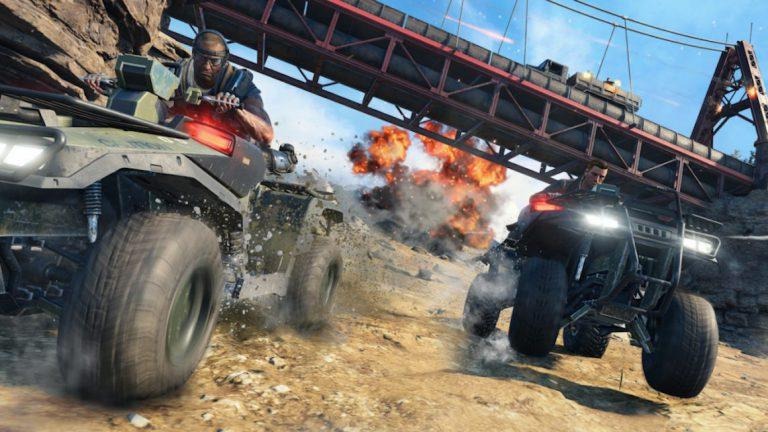 Earlier this week, Activision revealed plans to host a free trial for Blackout, the battle royale mode in Black Ops 4. The trial is scheduled to last a full week, giving curious players who don't want to drop the cash on Black Ops 4 plenty of time to take Blackout for a spin. That free trial is live now, so you can download Black Ops 4 and dive into some CoD-style battle royale.
The Blackout free trial is available on all of Black Ops 4's platforms – Xbox One, PlayStation 4, and PC – so you'll be able to participate regardless of your platform of choice. The method of actually downloading it varies depending on what you're playing on, but it's fairly straightforward in all cases.
On PC, you'll need to download Blizzard's Battle.net launcher, which is the exclusive distribution platform for Black Ops 4. Once it's been installed, simply click the flashing Black Ops 4 icon on the left sidebar and download the trial on the page that pops up.
On PlayStation 4 and Xbox One, you can simply search their respective stores for Black Ops 4. On PlayStation 4 at least, the Blackout demo will appear as a separate listing, while the Xbox Store gives you the ability to download a free trial of the game from the standard Black Ops 4 store page. Activision says that PlayStation Plus isn't needed to participate in the Blackout trial, but doesn't seem to mention whether or not Xbox One users will need an active subscription to Xbox Live Gold.
The Blackout you get to play in this free trial appears to be the full version of the mode, and if you decide to buy Black Ops 4 after the trial ends, your progression and unlocks will carry over. The trial runs until January 24th – we don't have a specific end time yet – so be sure to download it before then if you've been wanting to give Blackout a try.