Bixby Voice rolls out in Korea, US not far behind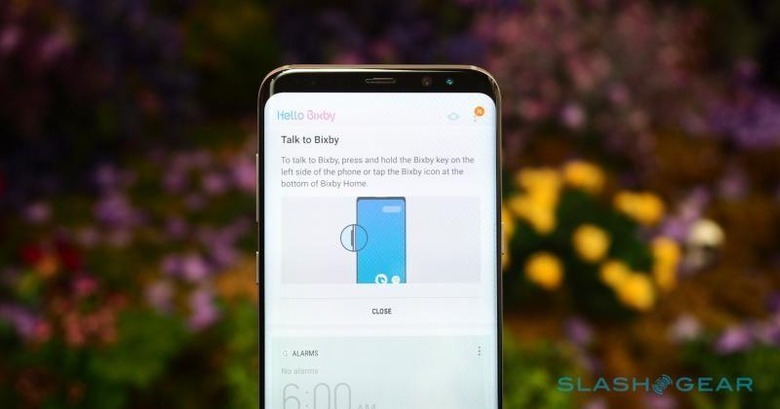 We may receive a commission on purchases made from links.
The day has finally come when the Samsung Galaxy S8 will finally reach its full potential. Or, at least that's the theory. When the smartphone launched, it came with a smart assistant that was sadly less capable than promised. Bixby lacked its most advertised feature of all: voice control. Samsung did promise that would soon follow, and, at least for those in South Korea, that "soon" is "now" as Bixby Voice finally rolls out to the market, with the US following soon.
To be fair, Bixby wasn't completely useless when it launched. Bixby Home and Reminders did surface contextual and pertinent information when needed. Bixby Vision also showed off its computer vision capabilities, identifying real-world objects and, unless you're on Verizon, let you jump directly to Amazon to buy the identified object.
However, Bixby lacked the feature that Samsung talked about the most when it launched the Galaxy S8. Bixby Voice. In theory, that feature allowed users to control almost any part of an app that could be controlled with touch, but using only their voice. Samsung's favorite (and really only) example was editing photos in its gallery app.
That functionality can now be put to the test, at least for users in Korea. Samsung advertises at least 10 apps that can already be controlled with Bixby Voice. That list includes the Gallery, of course, Calculator, Weather, Reminder, Bix Vision, Message, Settings, Clock, Contact, Phone, and Camera just to name a few. By enabling the Bixby Labs feature, users can also use Voice for Samsung Pay, Samsung Health, and even third party apps like YouTube, Facebook, Whatsapp, Kakao Talk, and Twitter.
Now the big question is when will it arrive in the US. Samsung promised that it would happen some time in Spring and, considering the Korean rollout, the US rollout should be happening within the month as well. Be sure to keep an eye out for our review of this promised feature when Bixby Voice finally lands here.
SOURCE: Samsung