BitTorrent porn sharer hit with whacky $1.5 million fine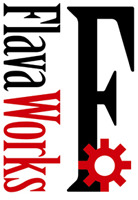 A federal court in Illinois has handed down the largest fine ever levied against a file sharer in a BitTorrent piracy case. The judgment was placed against defendant Kywan Fisher and orders the man to pay $1.5 million to an adult film company called Flava Works. The man was found guilty of sharing 10 of the company's films via BitTorrent.
The massive fine was reached through a penalty of $150,000 per movie, which is the maximum amount of damages possible under current US copyright law. Movie studios are expected to use this case as the stick to coax other alleged file sharers to settle out-of-court. Fisher and several other defendants were sued by Flava Works for sharing the company's films.
All defendants in the case had paid accounts with the Flava Works website. The movie company was able to prove that the people shared movies from their accounts because each film the defendants viewed and shared was tagged with a specific piece of code linking the movie to their account. Flava Works was able to prove that movies directly downloaded and shared by Fisher were shared thousands of times.
The films Fisher shared were downloaded at least 3449 times. Apparently, Fisher didn't bother to mount a defense, whether that means he didn't show up in court or was trying to represent himself is unknown. This case will certainly set a precedent for the other defendants in the remaining court case where Fisher was known as defendant 11.
"Given the materials submitted by Plaintiff in support of its motion and in light of the absence of any objection by Defendant, Plaintiff's motion for entry of default against defendant 11 is granted. Judgment is entered in favor of the Plaintiff Flava Works, Inc., and against the Defendant Kywan Fisher in the amount of One Million Five Hundred Thousand Dollars ($1,500,000.00)," the judgment reads.
[via TorrentFreak]