If you've been eagerly awaiting BitTorrent to come to Apple TV or your favorite iOS device, your time has come. But if you're expecting it to allow you to watch your favorite pirated media on said devices, your wait continues. OTT News, an app developed in partnership with BitTorrent and using their peer-to-peer technology, is now available for iPhones and iPads, along with Apple's set-top box, and it offers live streaming news focused on the upcoming US election.
The app has launched by covering the New Hampshire primaries, broadcasting live footage each day, as well as pre-recorded clips. By relying on BitTorrent Live, the peer-to-peer technology helps broadcasters stream their footage in real-time while avoiding expenses such as servers and bandwidth.
BitTorrent says OTT News is the latest partner to join its Live platform, which boasts of having little latency (lag) even when there's a large number of viewers at the same time.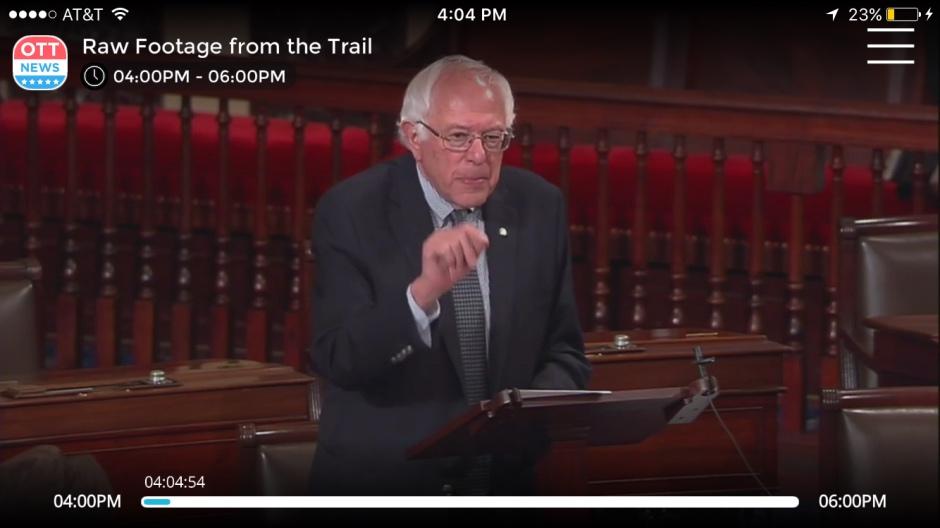 OTT News' goal is to use the technology to provide live coverage of the primaries, despite not being one of the big news networks that aren't concerned with the big costs that come with live streaming. The app is available for free on iOS devices and Apple TV, as well as a version for Android.
SOURCE BitTorrent Blog