BitLit app pairs ebooks with your paper editions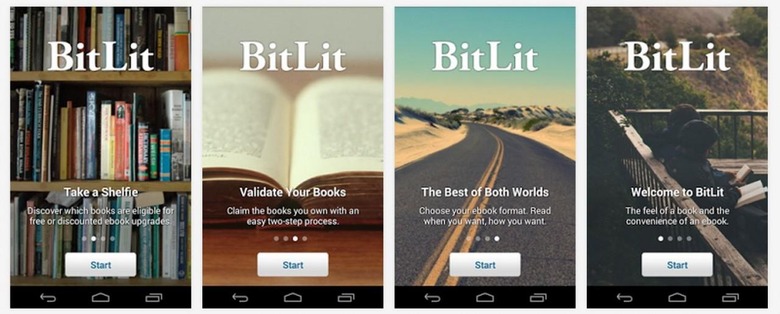 Ebooks and paper books each have their own benefits — nothing is quite as satisfying as watching the number of pages dwindle as you read a physical book, for example, but a Kindle packed with ebooks is far more convenient than a heavy backpack. Having each version of a book — both paper and digital — is the best of both worlds, but more or less double the expense. Some publishers have rolled out options to get an ebook edition of a book you already own, but finding those options isn't always simple.
That's a task the folks behind BitLit aim to simplify, using an app to scan the physical books on your shelf and find their ebook counterparts. Some ebooks are free if you already have the physical editions; others are offered at a discounted priced.
The BitLit app is available for both iOS and Android, and works by taking a "shelfie" of your book shelf. Each book in the image will be identified and then paired with a related ebook. The next step is one book lovers will likely balk at however.
You'll need to write your name on the physical book's copyright page and snap another picture — a sort of protection mechanism against getting free ebook editions of, for example, library books or books scanned while browsing a book store. At that point, and assuming an ebook is available, it'll be emailed for download.
VIA: