Bitcoin Mining Being Forced By New Linkup Ransomware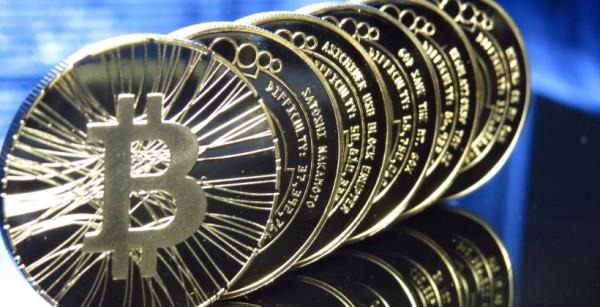 Emisoft has come forward with details on a newly discovered form of ransomware. This one is dubbed "Linkup" and while it will hold your computer hostage, it doesn't lock your computer or encrypt all your files like we have seen in the past. Instead, this version of Linkup blocks Internet access and also turns your system into a bitcoin mining zombie.
Simply put, users will be stopped when trying to access any website they would normally visit. To that point, you'll be greeted with a page listed as being from the "Council of Europe." And perhaps in an effort to scare the user a bit, further details mention how your "Internet access is temporarily blocked" which comes complete with mention of "sexual exploitation of children and child pornography."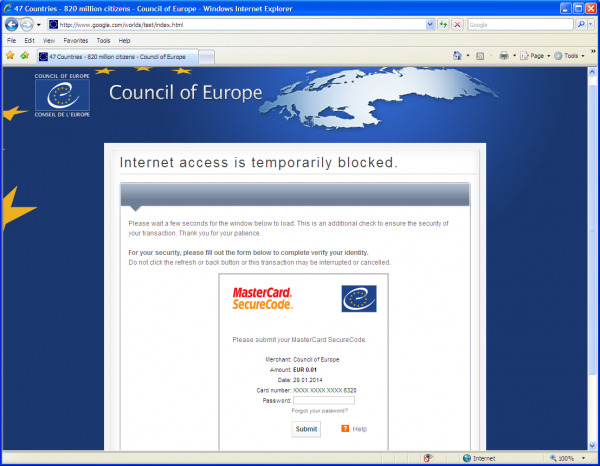 Naturally, that page also goes on to ask for personal information so you can "unlock access to the Internet." The page is asking for a payment of 0.01 euro to help verify your identity. Of course, it seems to go without saying that users will likely pay more than 0.01 euro. But perhaps key here, while this setup is blocking all your outgoing web requests, it is also funneling everything else into mining for bitcoin.
Bottom line here, this is simply another form of ransomware, albeit with bitcoin and a realistic looking landing page. But as always, you should not give up any personal information, and you should not make any payments. Emisoft talks about how affected users will need to block a program called "Trojan-Ransom.Win32.Linkup and also provides a bit more in terms of specifics in a recent blog entry.
VIA: TechCrunch