Biscotti launches MyBiscotti Cloud Services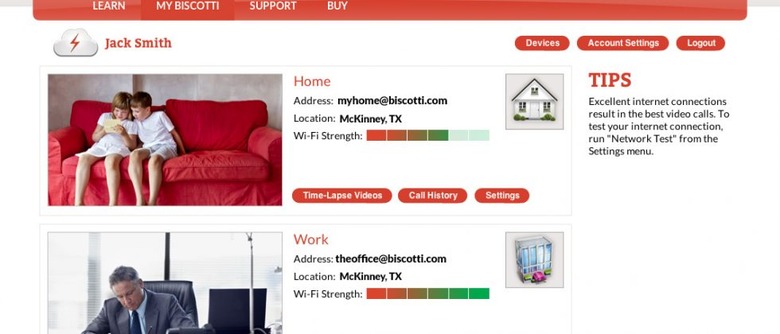 You might be familiar with the Biscotti TV Camera that allows you to make video calls using your TV at home. We talked about the device in the past. The company behind that TV camera is called Biscotti Incorporated and it has announced new cloud services this week. The cloud services add some interesting new features and capabilities to the TV camera the company has been producing for a while.
The cloud services are called MyBiscotti Cloud Services and are available to new and existing customers when the users upgrade the software version 2.0 or later. The 2.0 update is available via the camera's automatic software update functionality. The software update adds four major new features to the TV camera.
The new features include live image viewing allowing users to see live images from all of their Biscotti TV Cams at one time whether the devices are at home or in the office. The software update also adds time-lapse video mode to allow users to view a whole day's worth of footage in a few minutes. That particular feature can be useful for home security.
The update also adds status info allowing the user to monitor the TV camera status from remote locations making sure all of the Biscotti TV camera devices are online and have sufficient Wi-Fi signal strength. The final feature is the addition of the ability for remote configuration allowing you to change settings on the TV camera over the Internet.