Bird strike caused US Air Force jet to drop fake bombs on Florida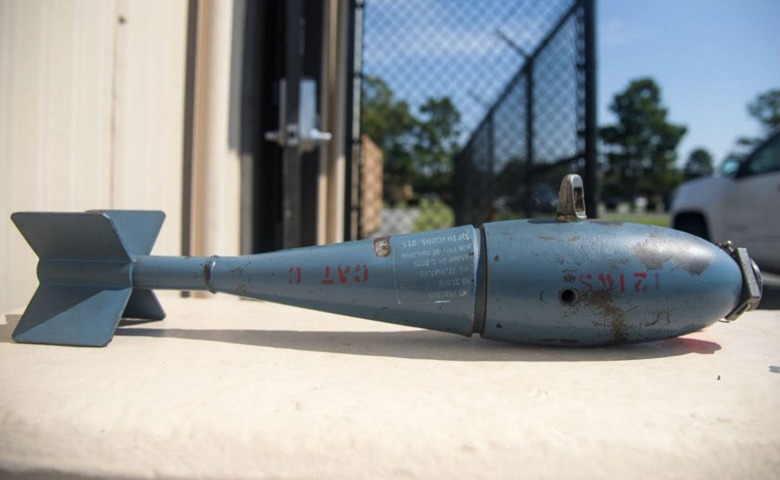 A US Air Force fighter jet dropped dummy bombs on Florida during a routine training mission, the USAF's Moody Air Force Base announced this week. According to military officials, the dummy bomb drop was initiated by the A-10C Thunderbolt II, a twin turbofan single-seat aircraft that was, during this training mission, packing dummy BDU-33s.
The BDU-33 is a practice ordinance used for military training exercises. Rather than exploding, these training munitions are designed to release a cloud of smoke when they hit the ground, making them something like gigantic smoke bombs. The fake bombs are used due to their similarity to the munitions used in combat situations.
On July 1, the Moody Air Force Base revealed that an A-10C Thunderbolt II jet belonging to the USAF's 23rd Fighter Group dropped three of these BDU-33 dummy bombs at around 1:15 PM. At the time, officials stated that the exact location of these training ordinances was unknown, but that they were thought to have landed around 54 miles southwest of the USAF base.
The dummy bombs were likely around two kilometers west of the region's Highway 129 near the community Suwannee Springs. The USAF is investigating the matter and says that, at least at the time of the news release, it hadn't received any reports of damage or injuries caused by the drop.
The drop was caused by a bird striking the jet, according to Air Force officials. Each dummy bomb weighed 25lbs, making them a substantial risk if dropped over a populated area. The USAF warns that if someone discovers one of these dummy bombs, they should be avoided due to a built-in 'pyrotechnic charge.' Officials request that the public report the discovery of any of these units to the local authorities or the 23rd Wing Command Post.