Bioware's Mass Effect 3 comes to iOS with Infiltrator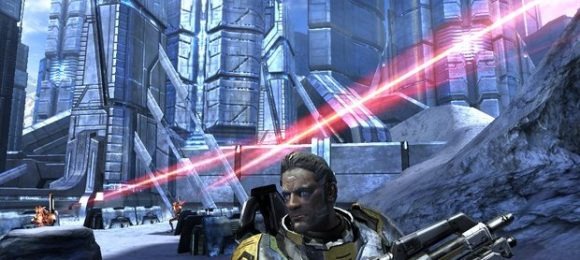 The Mass Effect 3 bandwagon is making its way to the iPad, bringing the larger-than-life sci-fi world to a 10-inch device you can take with you on-the-go. It is a special, exclusive installment in the Mass Effect storyline available only for the portable platform and its name is Mass Effect Infiltrator. Unlike its console counterparts, this game is strictly a fighting game.
That may come as a bit of a shock to those who are familiar with the rest of the franchise, which has become known for its over-the-shoulder perspective and shooting gameplay controls. But for those who get used to the new gameplay, this is pretty cool – if you collect items and other content in Infiltrator, you'll be able to access it if you have the console version of Mass Effect 3.
The other thing that anyone familiar with the shooting-game series will know is that it's known for having stellar graphics. It appears Infiltrator will try to replicate that, taking full advantage of the iPad's capabilities and shrinking down the scope of individual environments to cut back on rendering requirements. The controls revolve around a touch-screen adaptation of analog stick controls on the iPad display. Shooting enemies requires simply tapping on them.
[via Mashable]