BioWare Just Dropped A Big Dragon Age 4 Release Tease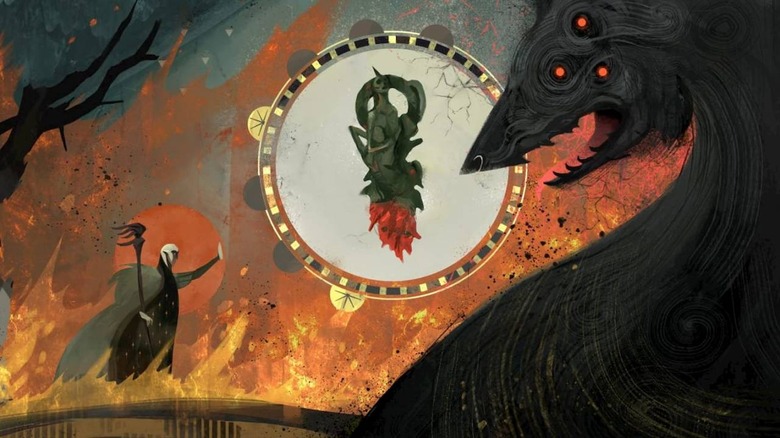 Believe it or not, the Dragon Age series turned 10 years old over the weekend. The first game, Dragon Age: Origins was released way back in 2009, and in the ten years since then, we've added another two titles to the franchise: 2011's Dragon Age 2 and 2014's Dragon Age: Inquisition. It may not be long before we know more about the next installment in the franchise, as BioWare may finally be gearing up to officially unveil Dragon Age 4.
The fourth installment of the Dragon Age franchise was confirmed in a teaser trailer at last year's Game Awards, but in the time since then, BioWare has gone mostly quiet about the game. Its silence on the matter is understandable given its focus on supporting Anthem post-launch, but according to a new tweet from the company, we may learn more about the game next month.
Today marks 10 years of Dragon Age! This year we're excited to join the community's party on December 4th and celebrate a decade together in the world we all love. See you on 12/4 for Dragon 4ge Day!

— BioWare (@bioware) November 3, 2019
The BioWare tweet first celebrates the 10th anniversary of the franchise before alerting fans to a community party on December 4th, which BioWare then refers to as "Dragon 4ge Day." That's a not-so-subtle hint that we're going to get more information about Dragon Age 4 at that event on December 4th, but just what we'll see is entirely up in the air.
Hopefully we'll get to see some footage from the game, which so far has remained under wraps. A release date, while certainly welcome, might be a bit too much to hope for, especially if the game is still early on in development.
Regardless of what we learn, it's clearly time that BioWare got the ball rolling on a new Dragon Age game. After the cool reception of both Mass Effect: Andromeda and Anthem, BioWare could certainly use a hit, and Dragon Age might be the franchise to deliver it. We'll learn what BioWare is plotting soon enough, so stay tuned for more.