BioWare is officially redesigning Anthem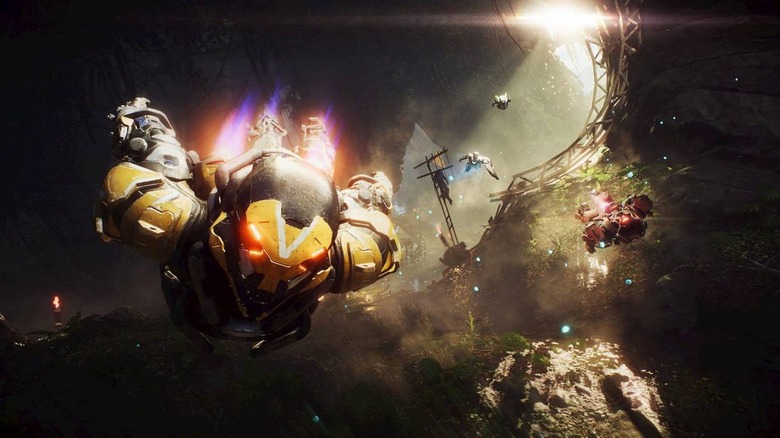 When it launched about a year ago, Anthem quickly became known as a disappointment in the gaming world. Throughout the past year, BioWare has been working toward fixing Anthem's numerous problems, but today, the company announced something huge: it's reworking many aspects of the game. It sounds like by the time everything is said and done, Anthem may play completely different from how it does now.
This redesign was confirmed by BioWare chief Casey Hudson in a new blog post today. Hudson didn't go into too many specific details about what will change, but what he did say signals a big shift for the Anthem. He said that BioWare has been working to fix issues like "stability, performance, and general quality of life," while shipping three new seasons throughout the past year, but it has also become clear that players want more significant changes to the game. Those changes, he says, will "require a more substantial reinvention than an update or expansion."
"Over the coming months we will be focusing on a longer-term redesign of the experience, specifically working to reinvent the core gameplay loop with clear goals, motivating challenges and progression with meaningful rewards – while preserving the fun of flying and fighting in a vast science-fantasy setting," Hudson wrote. "And to do that properly we'll be doing something we'd like to have done more of the first time around – giving a focused team the time to test and iterate, focusing on gameplay first."
Hudson says that as BioWare works toward this, it will continue supporting the current iteration of Anthem. There will be some immediate changes, as BioWare will move away from seasons – likely to focus more resources on redesigning the game behind the scenes. There will still be events and store refreshes as this happens, and BioWare will revisit past seasonal and Cataclysm content. To kick things off, BioWare will launch an anniversary event at the end of the month, so we'll keep an eye out for more information on that front.
It'll certainly be interesting to see where Anthem winds up at the end of this all. The current version of Anthem has been met with mixed reception from both players and critics, so something certainly needs to change if BioWare wants this to be a live service game that's played for years to come. We'll let you know when BioWare says more, but don't be surprised if the company goes silent as it works on this redesign.