BioWare co-founders to exit games industry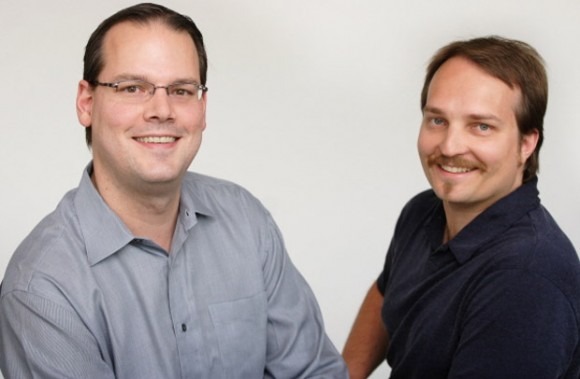 Today is a sad day for BioWare fans, as studio co-founders Greg Zeschuk and Ray Muzyka both announced that they will be leaving the company to pursue other interests. They aren't just leaving the company they founded either, but the games industry altogether. Both Zeschuk and Muzyka announced their departure from the industry in separate posts on the BioWare Blog, and it seems that we might be saying goodbye to both of them for good today.
In Zeschuk's letter, he writes that his passion for gaming has left him. That has to be a depressing realization, especially when you created a company that is historically one of the most important companies in the industry. He does say, however, that his passion for the people he's worked with throughout the years is still alive and well:
After nearly twenty years working at BioWare I've decided it's time to move on and pursue something new. This decision isn't without significant pain and regret, but it's also something I know I need to do, for myself and my family. I've reached an unexpected point in my life where I no longer have the passion that I once did for the company, for the games, and for the challenge of creation. For the people I have had the privilege of working with, however, my passion burns as brightly as it did the day we started.
Looking forward, Zeschuk says that he won't be working on games for a while, and that there's a "strong possibility" that he won't ever return to the games space. Instead, he'll be spending time with his family and friends and will be focusing on his passion for craft beer. He'll soon be hosting a new web show called The Beer Diaries, where he'll be interviewing brewers and showing off their beers.
Muzyka, on the other hand, says in his letter that he craves a new "entrepreneurial challenge," which will include mentoring up-and-coming entrepreneurs and focusing on the field of social/impact investing. He'll also be getting more involved in education, animal rights, health care charities along with his wife. Muzyka says that he hasn't lost his passion for video games, but that he just realized it was time for a new chapter in his life:
The decision to leave the videogame industry is hard to explain, but essentially I feel similar now to how I felt in the early days of BioWare over the decade post-medical school, while I was still practicing as an ER physician, back when I first realized that the world of video games was my next career 'chapter'. Two wonderful decades working at BioWare and later EA was the result of that decision. It's not often that you can truly say you were able to pursue and achieve your dream job; I know how lucky I am to be able to say that now, in my early 40s.
Zeschuk and Muzyka founded BioWare in 1995 after graduating from medical school, and under their watch the studio went onto create titles like Jade Empire, Neverwinter Nights, and Star Wars: Knights of the Old Republic. Perhaps one of the most important game series made by BioWare is the Baldur's Gate franchise, a groundbreaking computer RPG franchise that is regarded by many as the best RPG series ever created. More recently, BioWare has been responsible for the Mass Effect and Dragon Age series, along with the MMO Star Wars: The Old Republic. What do you think of Muzyka and Zeschuk announcing that they're leaving the games industry?